The Sulphur Springs Senior Citizens Center is starting off this year with three events in February.
If you would feel more comfortable, please wear a mask when you come to the Senior Citizens Center.

There will be a Valentines Day Luncheon Friday, February 11th beginning at 11:00am. Elvis will be there singing Love Songs. Please let Karon Weatherman know if you will be attending so she can reserve you a spot. She needs to plan for Food and Seating. The Senior Citizens Center will be providing a Light Lunch and Dessert. Elvis is ALWAYS a fun show.
Wednesday, February 16th at 11:00am. there will be a Hospice 101 Luncheon Sponsored by Hospice Plus. They will have several different people at the Seniors Citizens Center talking about different subjects. They will be serving a FREE Lunch to everyone who attends. Please let Karon Weatherman know if you are planning to attend so we can plan for Food and Seating.
On Saturday, February 26th at 10:00 AM, the Winter 42 Tournament will be held. Please register by Friday, February 11th. Cost is $10.00 a person. After February 11th it will be $ 25.00 a Team. Karon Weatherman needs to plan for Food, Seating, Name Tags and Score Boards. This Tournament pays money so the more people who play the more money you can win. Hope to have a full house. Karon will be mailing out the Registration Forms and Letters the week of January 13th.
Regular Events are still happening Monday – Friday each week. Come see what you have been missing.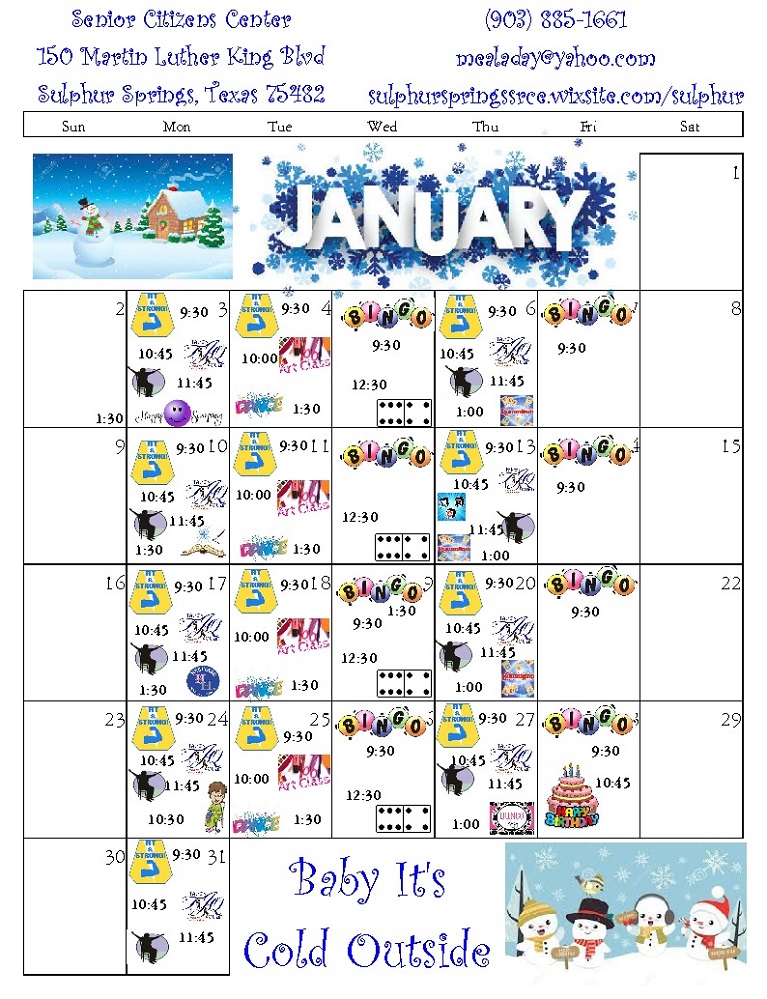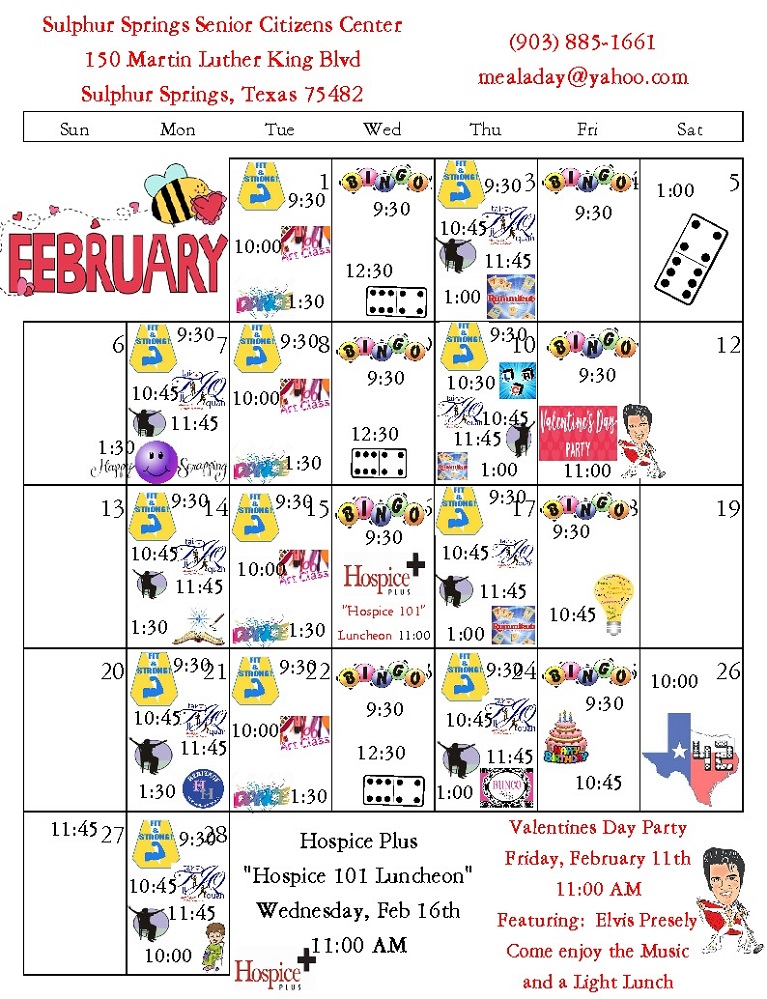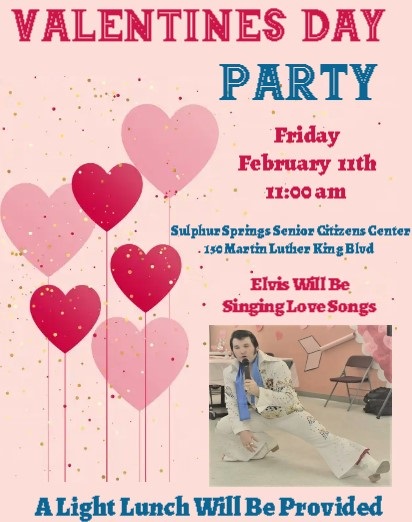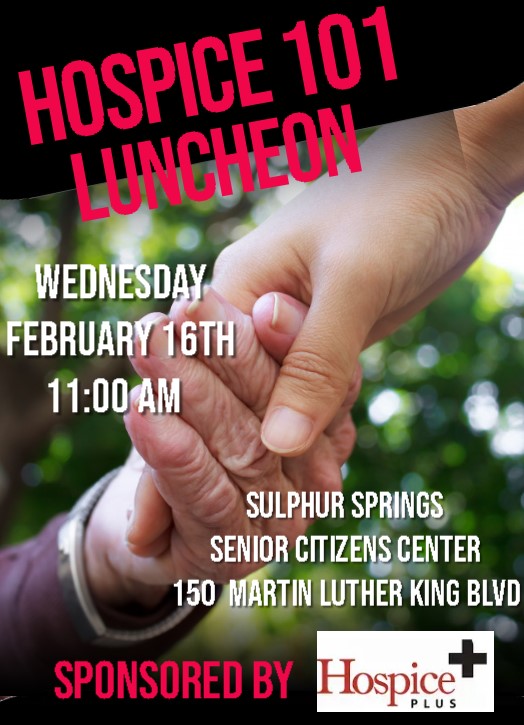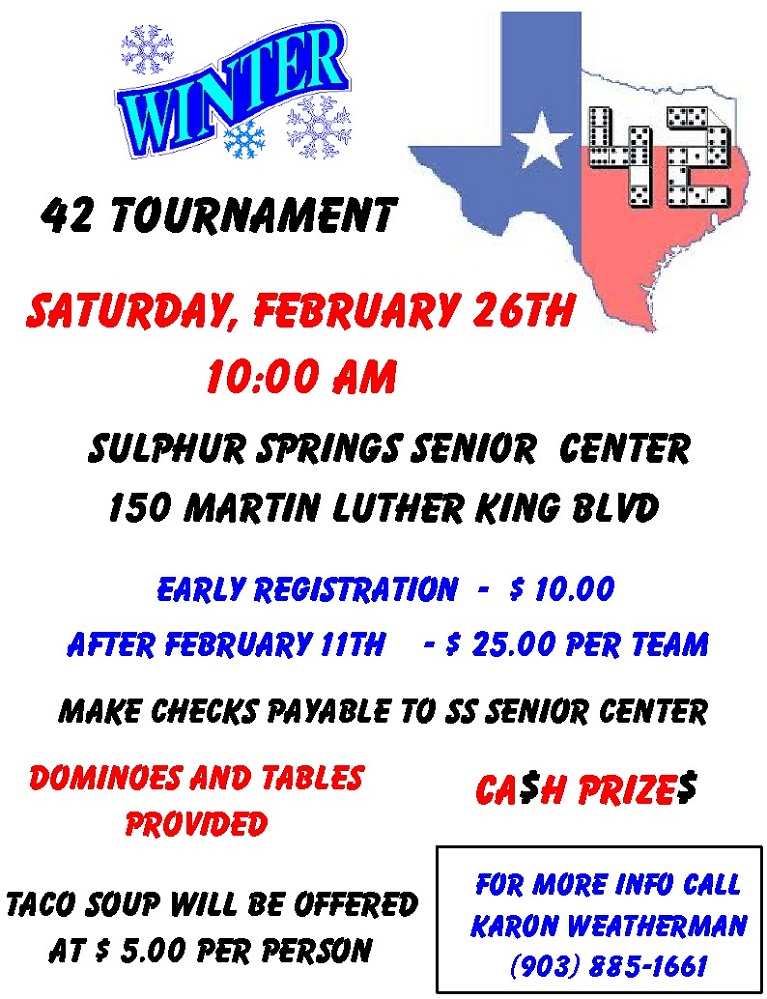 ---
The Sulphur Springs Senior Citizens Center is located in the heart of Sulphur Springs, Texas.  The City of Sulphur Springs has provided a place senior adults age 50 and over can go to for fun and fellowship. The Center offers a variety of activities for seniors citizens Monday-Friday from 8 a.m. to 3 p.m.  Several senior citizens clubs also meet in the evenings and on weekends at the SCC.