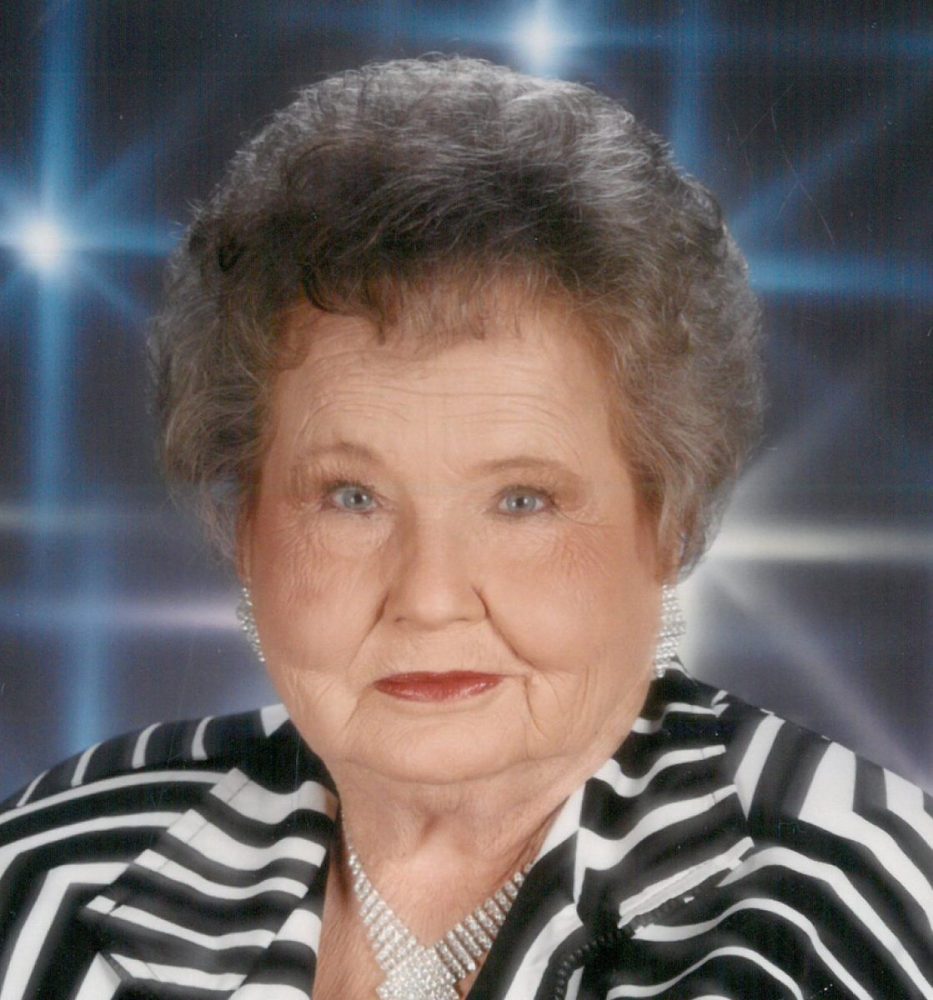 A funeral service for Mollie Nell (Matthews) White, age 92, of Saltillo, Texas, will be held at 1 p.m. Friday, January 14, 2022, at Murray-Orwosky Funeral Home with Robert Newsom officiating. Interment will follow at Weaver Cemetery with her nephews serving as pallbearers, with Harold Collins, Ron Johnson, Kevin Hoover and Robert Hoover serving as honorary pallbearers. Visitation will be held one hour prior to the service. Mrs. White passed away on January 11, 2022, at Rock Creek Health and Rehab.
Mollie was born on March 13, 1930, in Weaver, Texas, to William Elbert and Ellen Addie (Hokes) Matthews. She married Lonnie Leroy White on February 16, 1951, in Sulphur Springs, Texas. She graduated from Saltillo in 1948. Mollie was a retired Postmaster in Saltillo. She was a member of the Weaver Baptist Church. Mollie and Leroy loved to fish and had a bait shop in Weaver, where they made and sold fishing lures. They also collected antiques, and later opened Lonnie's Antique Store in Saltillo. Mollie began work as a clerk at the post office in 1973, until she became Postmaster in 1984, and proudly served for a total of 35 years. Mollie loved her friends and family. She was a Mother figure to her nieces and nephews, and will be missed dearly by all.
She is survived by her brother, Leo Matthews; nephews, Richard Parris, Ronnie Parris, James Parris, Christopher Matthews, Michael Matthews and Stephen Matthews; nieces, Juanita Matthews, Barbara Harris, Susan Weaver, Sarah Stelzer and Debra Clinard; and a host of great nieces, nephews, family and friends.
Mollie was preceded in death by her parents, Will and Addie Matthews; brothers, Derrell Matthews, Roy Matthews and Benny Matthews; sisters, Bobbie Parris and Evelyn Matthews; and nephews David Parris and Allan Parris.
Arrangements under the direction of Murray-Orwosky Funeral Home.
The online register can be signed at www.murrayorwosky.com
---