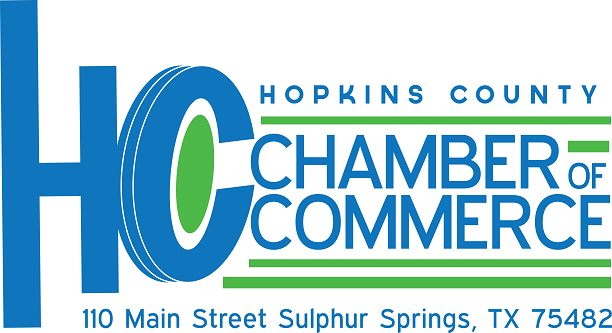 By Butch Burney
As 2021 comes to an end, it is time to get nominations in for those individuals and businesses that have been outstanding over the last year.

Nominations are being accepted for Citizen of the Year, Woman of the Year, Small and Large Businesses of the Year and other superlative recognitions. The awards will be announced at the Chamber's membership banquet on Thursday, Feb. 17, at the Hopkins County Civic Center.
Nominations can be sent to [email protected] or mailed to the following addresses:
Caregiver of the Year—The Pilot Club—P.O. Box 131, Sulphur Springs, TX 75483.
Chamber Directory
The rates are affordable, and one of the best ways to represent your business. I hope you will consider this a wise investment with over 7,000 opportunities for business exposure. You may also contact the Chamber, and I will pass your information along to her.
Business Before Hours
One Church will be hosting a Business Before Hours on Wednesday, Jan. 5, from 7:30 a.m. to 8:30 a.m. It is a great time to connect with others in the business and social community. There will be breakfast refreshments available. Please make time to join us Jan. 5 at One Church, 1400 Loop 301.
Ribbon Cutting
Rythmic Productions Music Company will have a grand opening and ribbon cutting at noon, Friday, Jan. 7, at 1217 South Broadway, Suite Q. Please join us for this event!
Law Enforcement/First Responders Banquet
The annual Law Enforcement/First Responders Banquet is set for Thursday, Jan. 6, at the Hopkins County Regional Civic Center, where we will say "Thank you" to the men and women who serve and protect us on a daily basis. If your business would like to be a sponsor and/or provide a door prize to go to our local heroes, please contact us at 903-885-6515 or [email protected].