A firearm was reportedly displayed during a County Road 2326 disturbance involving a man and stepson Wednesday night, according to arrest reports.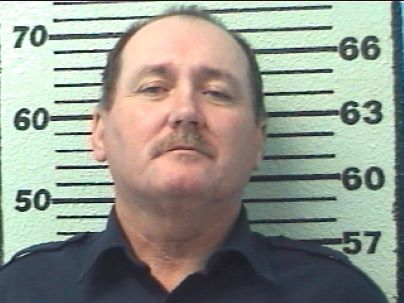 Hopkins County Sheriff's Office Communications operators dispatched Deputy Isaac Foley and Sgt. Tanner Steward to a rural Sulphur Springs address, where a disturbance was reported around 8 p.m. Dec. 1, 2021.
Upon arrival at the County Road 2326 residence, deputies were informed, by several people present, that a verbal altercation between the 65-year-old Carroll Wayne Clark and his stepson devolved into a shoving match between the two. Clark then was alleged to have pulled out a firearm, pointed it at the stepson and threatened to shoot the stepson.
As a result of the gun displayed during the County Road 2326 Disturbance, deputies took Clark into custody at 8:53 p.m. Wednesday, Dec. 1. The Sulphur Springs man was booked into the county jail early Thursday morning, Dec. 2, 2021, on an aggravated assault with deadly weapon charge.
Clark remained in Hopkins County jail just before noon Dec. 2, 2021, on the felony assault charge.
If you have an emergency, dial 9-1-1
The Hopkins County Sheriff's Office is located at 298 Rosemont Sulphur Springs, TX 75482. You can reach them for non-emergency matters at (903) 438-4040.