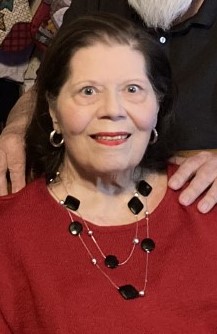 Funeral services for Eva Inez Flewelling, age 77, of Pickton, will be held at 3 p.m. Friday, December 17, 2021, at West Oaks Funeral Home Chapel with Bro. Joe McCrary and Bro. Lloyd McCutchen officiating. Interment will follow at Pine Forest Cemetery with Robert Flewelling III, Michael McDonald, Jacob Flewelling, Dustin Berry, Matthew Cain, Kenny Turner, Donnavon Berry, Paul Hill Jr., Larry Hill, and Julius Howard serving as pallbearers. Visitation will be held at 2 p.m., prior to service time.
Inez passed away on Monday, December 13, 2021. She was born on August 4, 1944, in Waxahachie, Texas, the daughter of Adolph and Eva Lee Ruble Crouch. She married Robert Samuel Flewelling on December 16, 1960, in Dallas, Texas.
She worked as a Medicare Specialist for Texas Health Resources for 29 years and was a member of the Assembly of God Church.
She is survived by husband, Robert; sons, Robert S. Flewelling Jr. and wife Lesa of Pickton, and Rueben Flewelling of Greentown, PA; daughters, Robbie R. Hill of Irving, Rhonda McDowell of Teague, and Rita L. Edwards and husband Brian of Greentown, PA; sisters, Georgia Hill and husband Buddy of Teague, Cynthia Harper and husband Bob of Irving, and Sylvia Price and husband Steven Sr. of Irving; 16 grandchildren; numerous great-grandchildren; and numerous nieces, nephews, and cousins.
She was preceded in death by her parents and brother, Larry Adolph Crouch.
Arrangements are under the direction of West Oaks Funeral Home.