January 3, 1938 ~ December 19, 2021 (age 83)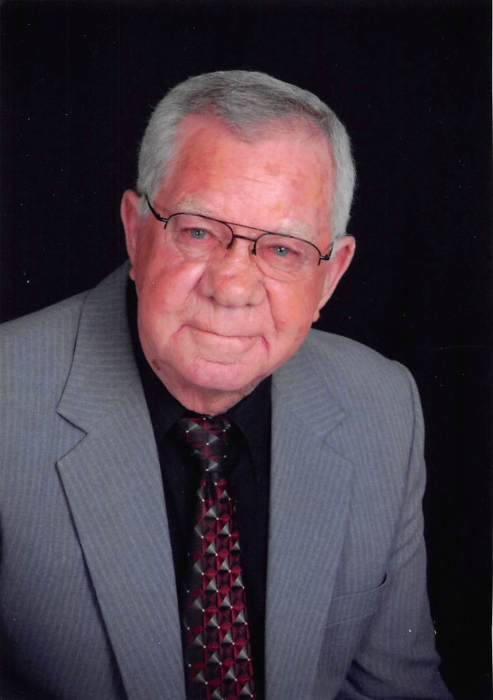 Bobby Joe Broughton, age 83, of Mount Vernon, Texas passed away on December 19, 2021, in Sulphur Springs, Texas.
A Celebration of Life Memorial Service will be on Thursday, December 23, 2021, at 10 a.m. at the First Baptist Church in Mt. Vernon, Texas with Bobby Broughton officiating.
Bobby was born on January 3, 1938, to James Wright and Lilian Ruth (Jones) Broughton in Midway, Texas. He married Louise Mae Beach on July 24, 1957, in Farmington, New Mexico. He was a Godly man and a member of the Mt. Vernon First Baptist Church. He served as a deacon and in the jail ministry. Bobby was a star football and tennis player. Bobby was employed by Williams Production and Engineering as a superintendent. He served in the United States Army.
He was preceded in death by his parents; sister and brother-in-law, Jean and Jay Leslie; and sister, Mary Jones.
Survivors include his wife of 64 years, Louise Beach Broughton of Mt. Vernon, Texas; son, Bobby Jack Broughton and wife, Alison, of Childress, Texas; daughter, Brenda Broughton Hamblin of Farmington, New Mexico; son, Barry Deane Broughton and wife, Carrie, of Ft. Collins, Colorado; and daughter, Becky Lynn Broughton Sigler and husband, Adam of Ft. Pierce, Florida; Grandchildren, Casey (Alex) Hamblin, Cobey Hamblin, Danielle Kelly, Alexia Kelly, Levi Kelly, Derrick Broughton, Jaden Adamson, Kyra Adamson, Ashton Sigler. Great grandchildren, Deagan Kelly Thompson, Daxton Hamblin, Baby Julian due in February 2022; mother-in-law, Catharine Beach; brother-in-law, Ed Beach; sister-in-law and brother-in-law, Mary Jo and Larry Nelson; and numerous extended family.
A life well lived to the glory of Jesus Christ. A man admired and respected by all he met. Loved by all who knew his heart. Athlete, coach, counselor, friend, deacon, boss, teacher, and never a doubt … a man who loves the Lord.
Services entrusted to Sam B. Harvey Funeral Home.