Ronald (Ronnie) L. Millikin, age 61, went to be with his Lord and Saviour on Monday, November 22, 2021 in Mt. Pleasant, Texas.
Visitation will be on Friday, November 26, 2021 at Sam B. Harvey Funeral Home Chapel from 10:00 – 11:00 a.m. The funeral service will immediately follow at 11:00 with Pastor Pepper Puryear officiating. Interment will be at the Mt. Vernon City Cemetery.
Ronnie was born on June 4, 1960 in Poteau, Oklahoma to Donald and Juanita (Hammer) Millikin. He served in the United States Airforce. He was a member of the Fellowship Sunday School of First Baptist Church in Mt. Vernon. He loved to sing and tell others about Jesus. He won the Best Poet of 2014.
He was preceded in death by his dad, Buddy Stretcher; his father, Donald Lawrence Millikin; grandparents, Eldon and Leona Hammer, Lee and Clara Millikin, and Cyril and Jesse Stretcher.
Survivors include his mother, Juanita (Polly) Stretcher of Mt. Vernon, Texas; brother and sister-in-law, Larry and Hope Millikin of Mt. Vernon, Texas; sisters and brothers-in-law, Ann and Dale Sellers of Mt. Vernon, Texas and Jeri and Charlie Mitchell of Pleasant Hill, Tennessee; aunt, Joyce Kinsey of Mt. Vernon, Texas; uncle and aunt, Ronny and Sue Hammer of Honobia, Oklahoma, aunt, Rosemary McKee of Ada, Oklahoma, aunt and uncle, Linnie Lee and John Davis of Maryville Tennessee. Ronnie was known as Uncle Pete to his nephew and nieces, John and Melissa Letot of Germany, Jessie and Kris White of Mt. Vernon, Texas, Kodi and Matt Story of Mt. Vernon, Texas, Will Mitchell of Oregon, Josh and Tiffany Mitchell of Knoxville, Tennessee. A host of extended family and friends that will miss him greatly.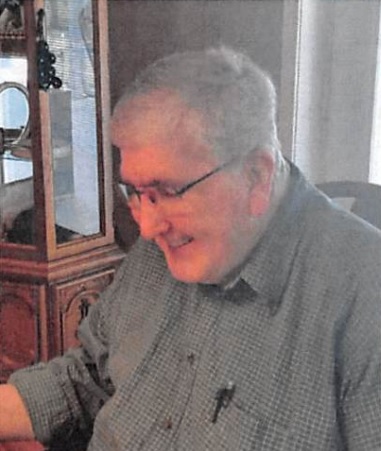 ---