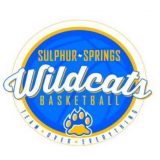 Wildcats senior basketball players Justin Haire, a four-year member of the Wildcats varsity basketball team, signed a letter of intent Wednesday, Nov. 10 to play basketball at the next level at Dallas Baptist University. 
Haire is the son of Jason and Traci Haire.
Haire said he met the coaching staff of the Patriots a few years ago when DBU recruited former Wildcat and current sophomore at the university Cameron Kahn. The senior said he had a chance to talk with him in an unofficial visit late this summer. He was invited for a visit, was given a campus tour, got a chance to meet the team and even played a few hoops with them.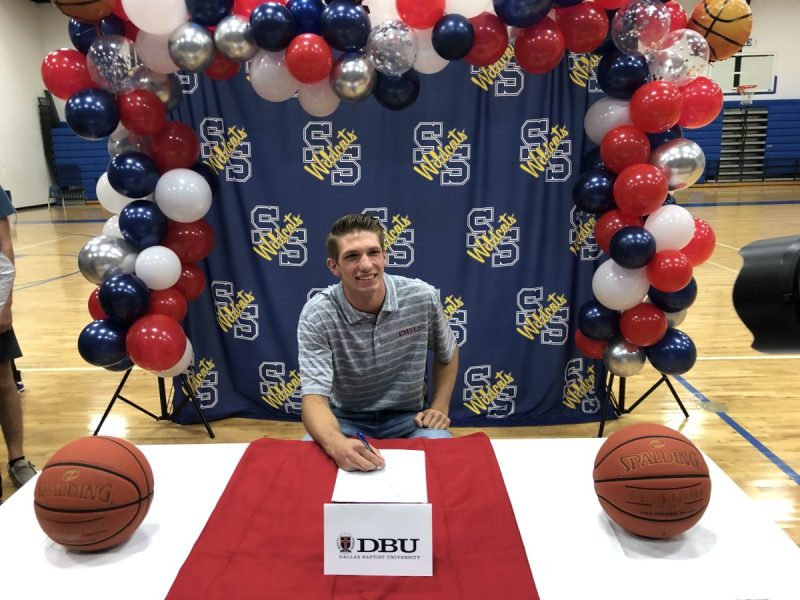 The senior said it just felt like a good fit for him. He said the basketball coach seemed amazed at Haire's driving ability and working the low-post game.
Haire said it is one of the strengths of his game.
He said DBU is in a pretty part of the metroplex. The campus is about an hour and a half drive from Sulphur Springs. 
The senior said DBU has a good basketball program.
Haire said they can run through the bigs or through the guards. He said Dallas Baptist is all about good, team basketball. He said it reminded him of Sulphur Springs.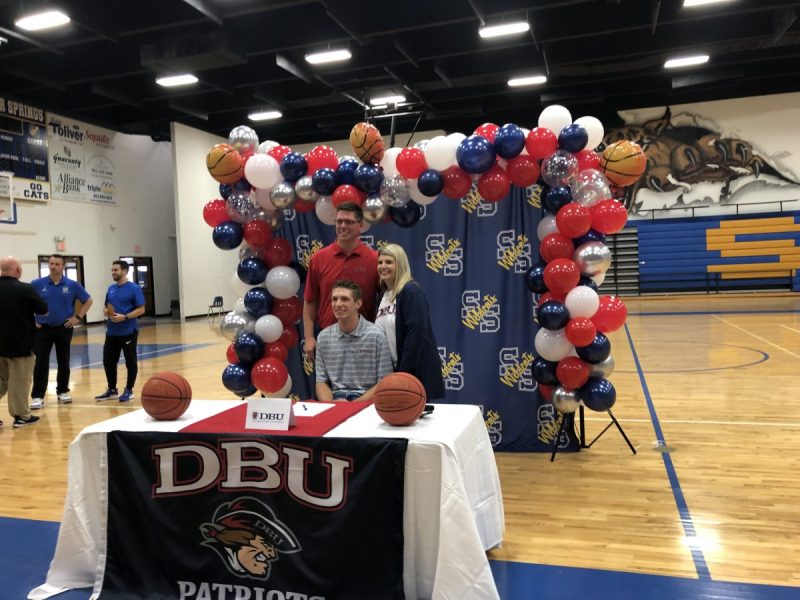 The senior said getting a university basketball offer is a dream come true. Haire plans to get a degree in business.
Haire's Wildcats Coach Brandon Shaver said he has seen incredible growth in the short time has worked with the senior, adding he has put in the work and is an exemplary student on and off the court.
The men's basketball coach said Haire did a good solid job reaching his decision. 
Coach Shaver said Haire was a great kid and a great student.
Former men's basketball coach Clark Cipoletta made the trip back out to Sulphur Springs to see his former player sign his letter of intent and echoed a lot of the statements Coach Shaver made; it was a blessing to coach him and he is exactly what it means to be an athlete and student for Sulphur Springs.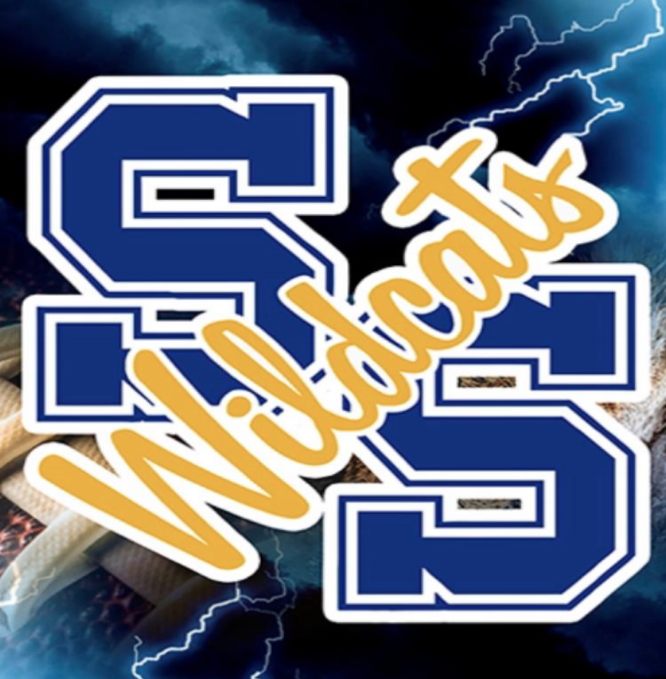 ---
KSST is proud to be the official Wildcat and Lady Cat Station. We broadcast Sulphur Springs ISD games year round live on radio. When allowed, we also broadcast games via our YouTube channel.
Click here for more Wildcat and Lady Cat Sports