The North East Texas Food Bank delivered Monday morning. A few extra volunteers stopped by to help scoop up white potatoes, sweet potatoes, carrots, mangoes, cabbage, and pineapples.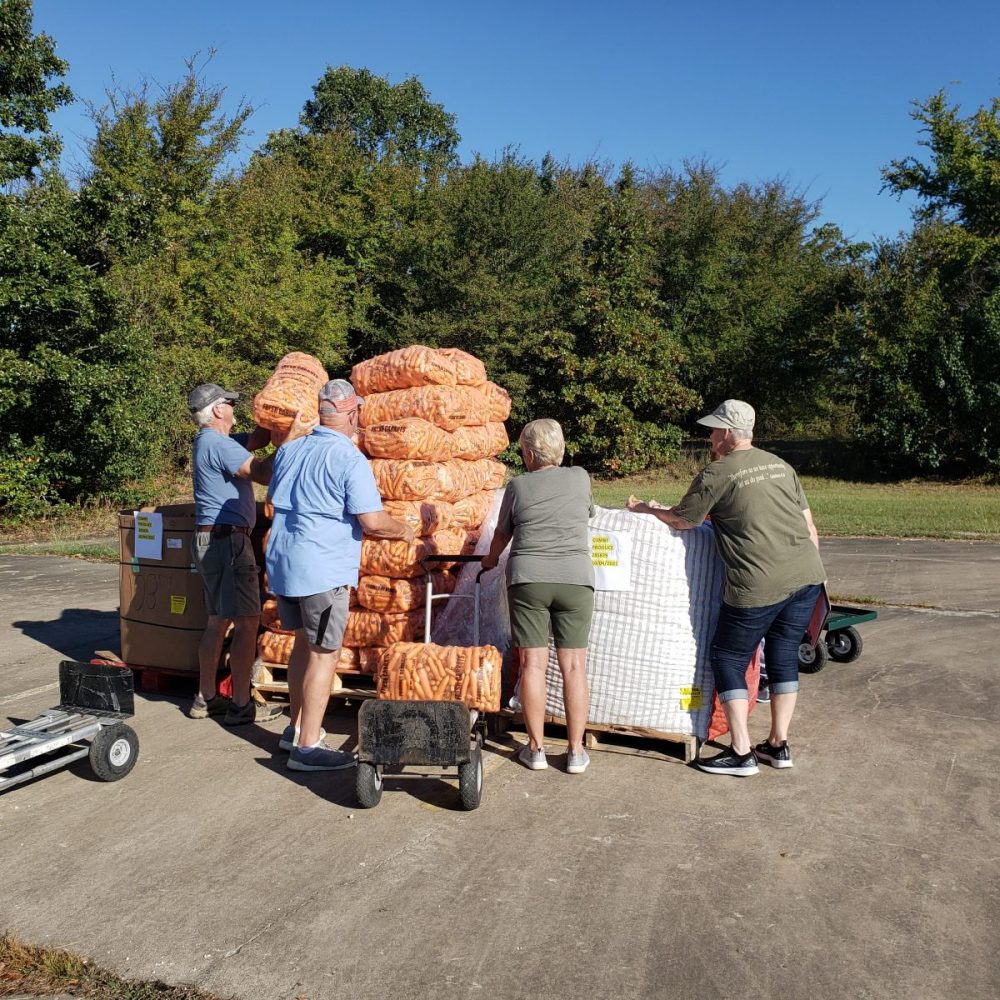 An assembly line of wagons and totes made quick work of the large bins of produce. Each organization gets their ordered pallet of food, then everyone works together to divide up pallets of produce.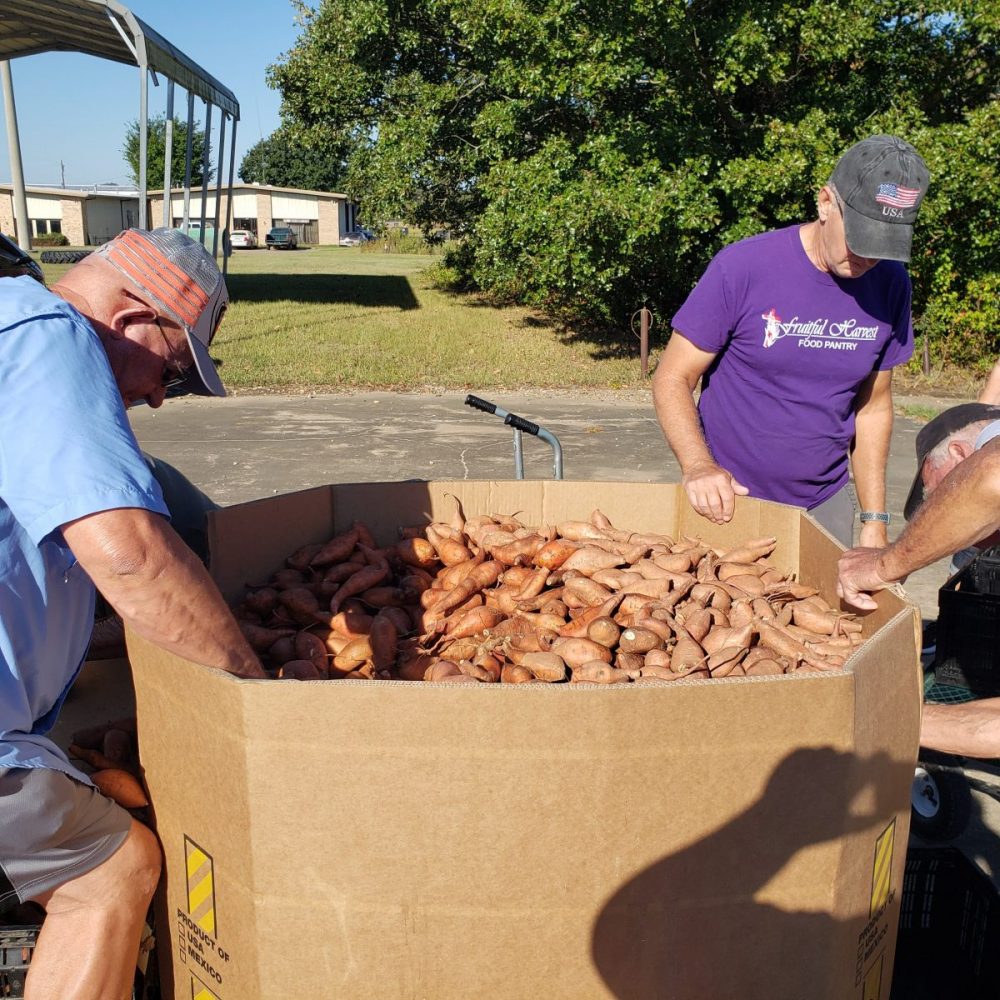 Additional volunteers would help make the work faster and easier for all. The truck delivers each Monday around 9 AM at the Church of the Nazarene.