Carrie and Larry Crowson and their staff at Lou Nell Fashions in Sulphur Springs proved the truth of this statement during last year's holiday season… that the local shopping experience doesn't have to be a casualty of COVID! By putting all their resources in to play, Lou Nell's was able to fill the orders and serve the needs of every customer, even those who did not wish to go outside their homes. "It's because of the old-school, caring way I learned to conduct business at this shop", stated Carrie in a KSST Good Morning Show interview with Enola Gay. "We just put every resource to work in a hands-on way to make sure our customers get what they want in a safe, timely and friendly manner. Despite COVID-19 concerns and cautions last year during the Christmas season, our sales were actually up! We just went back to handling each shopper's needs by phone, email, or text message or by Facetime! And then we'd deliver to them at the curb, at their homes or by postal mail. That gave us the flexibility to gift-wrap when needed, and we even gift-wrapped the gifts that went out to the post office".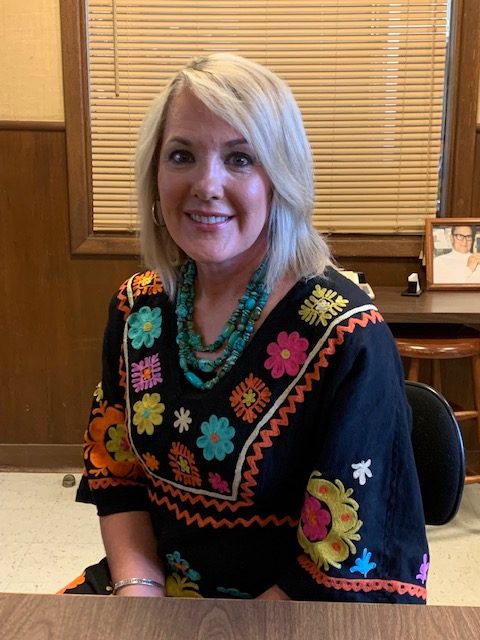 Actually, the store is full right now with Fall and Winter fashions coming in left and right, and with the shoes and boots to co-ordinate. Jewelry has a special standing at Lou Nell's, and their exclusive Brighton line has a tradition for combining quality with lasting, classic beauty and affordable price. "Right now, shoppers looking for something to wear to work, to church, to the game or other occasion can still shop our store', Carrie continued. "We welcome ladies to try their selections on and see how they fit, and that's a feature that's gone by the wayside in many places! In a hurry, want to limit your time in-store or don't wish to browse? We can Face-time together and I will gather the selections you make, then have them in a dressing room when you arrive. Another way our regular customers often shop is to pick out their styles…in-person or online… and take them home 'on approval' where they can try on at their leisure. Whatever they decide to keep, we can handle the purchase quickly and easily by phone. Then, they can just bring the others back and we will meet them at the curb. There's just about nothing we won't do for customers who want to shop our store!
"Another trend I've noticed over last year's COVID season is that many women seem ready to get dressed again! We sold tons of casual and loungewear last year. And we still do, but we are also selling the Slim-sation slacks and the tailored shirts in beautiful Fall colors, and watches and jewelry that makes you feel a little more special when you're wearing it. And, that leads me to share this about gifts. We serve lots of men who come in to buy for their wife or girlfriend. If we happen to know her, that makes selections easier. Also, men can shop for and purchase a gift for her online, then just come in and pay for it at the store. And since we added our men's gift line last year, that really been a pleaser! Everyone should check out our men's gift line! Just because Sulphur Springs doesn't have a full-service men's store, doesn't mean you have to go out of town to shop. You can still buy things he will truly like, such as cute T's, caps, weekender bags, beard oils and balms, and men's bath and body products. We aim to please at Lou Nell's, with friendly go-the-extra-mile service. As our slogan says, "enter as a customer, exit a friend!" Going on 47 years serving the community, family-owned Lou Nell's is still at home at 122 Lee Street in Sulphur Springs, Texas!