Capitalizing on rare stumble by world No. 1 Jose Vitor Leme, Davis gained 39 points in the race for the 2021 PBR World Championship as he seeks his second gold buckle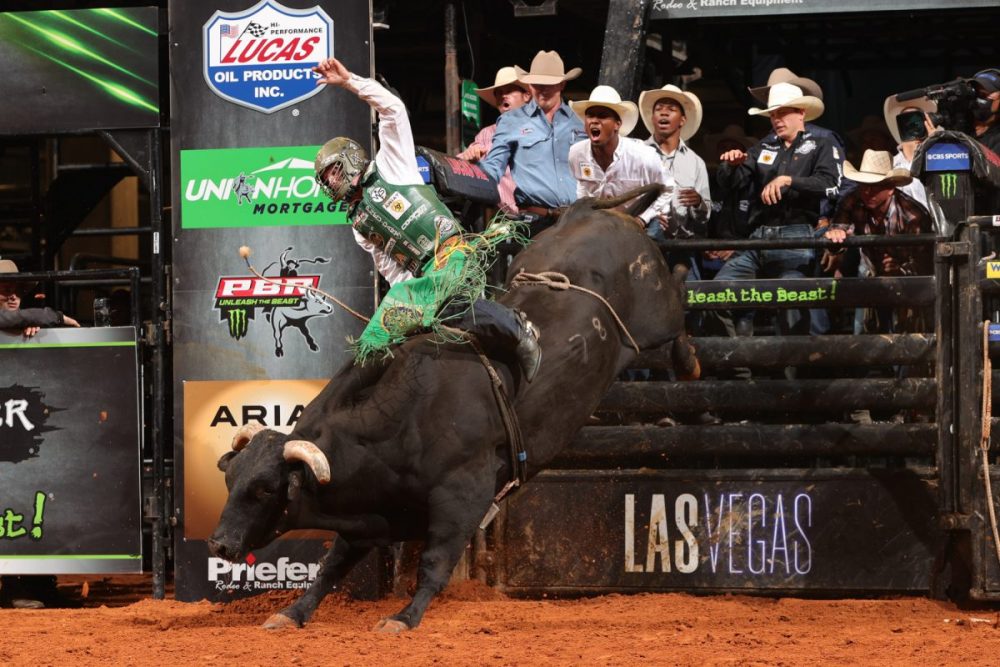 Backed by the momentum of his home-state crowd, Texan Cooper Davis (Jasper, Texas) was dominant Saturday evening as action got underway for the second PBR (Professional Bull Riders) Unleash The Beast Major of 2021, the Tractor Supply Co. Iron Cowboy, presented by Ariat, in Fort Worth, Texas. Delivering his ninth 90-point ride of the season, the 2016 PBR World Champion won Round 1 of the progressive-elimination event, keeping his hopes alive for winning the 2021 PBR World Championship.
As one of the final riders to compete, Davis remained focused despite an uneasy start to his opening round effort as County Jail (Frontier Rodeo Company) fidgeted in the chutes. However, finding his moment, Davis nodded his head, erupted from the chutes and matched the striking bovine athlete jump-for-jump as the electric crowd erupted in cheer en route to his qualified ride.
Davis's celebration dirtside was amplified as his score boomed throughout Dickies Arena, marked 90.5 points.
The score not only marked Davis's ninth 90-point ride of 2021, second-best of any rider on the premier series, but also his seventh round win, which he is also tied for second-most in the league.
Davis's monstrous score netted him a critical 39 points, allowing him to hone in on No. 1 Jose Vitor Leme (Ribas do Rio Pardo, Brazil), who was uncharacteristically bucked off in Round 1.
Attempting to become just the seventh rider in league history to win multiple PBR World Championships, Davis remained No. 3 in the world but closed to within 643.5 points of No. 1 Leme.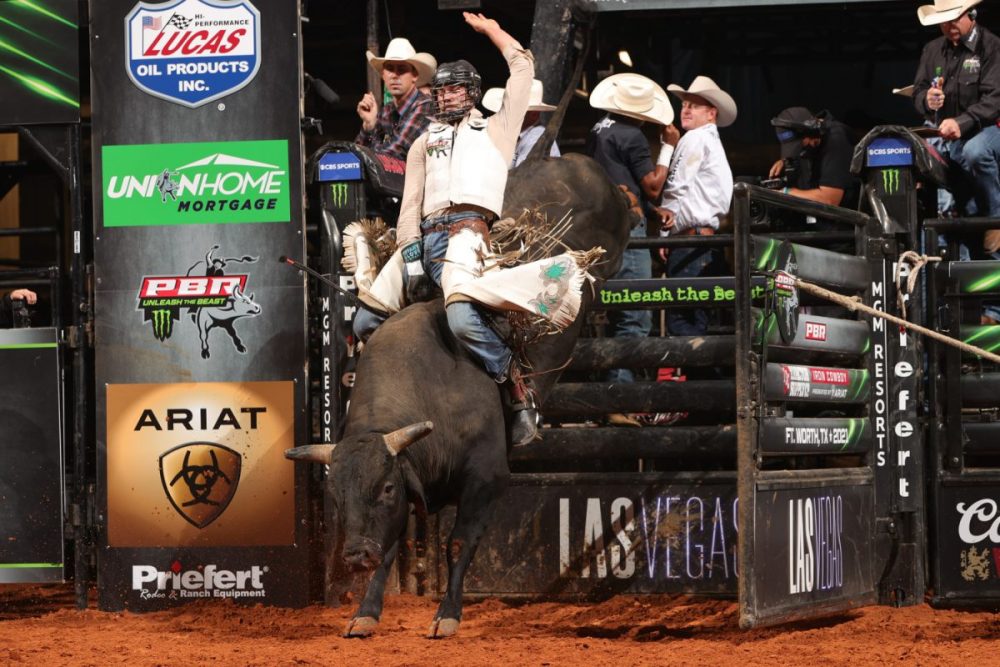 Of the world's Top 3, Davis was the lone rider to deliver a score. Leme was bested by @PBR on TikTok (Paradigm Bull Co./Lansman Land & Cattle) in 5.53 seconds, while No. 2 Kaique Pacheco (Itatiba, Brazil) was bucked off by Skirt Chaser (Shuler Bucking Bulls) in 2.49 seconds.
Second was surging Rookie of the Year contender Eli Vastbinder (Statesville, North Carolina).
Leading the round for the majority of the evening, the North Carolinian was marked 89.5 points when he made the requisite 8 atop Juju (Tommy Julian/D&H Cattle).
Vastbinder's score netted him 28 world points, allowing him to crack the world's Top 30. After beginning the event ranked No. 31, Vastbinder is now No. 29.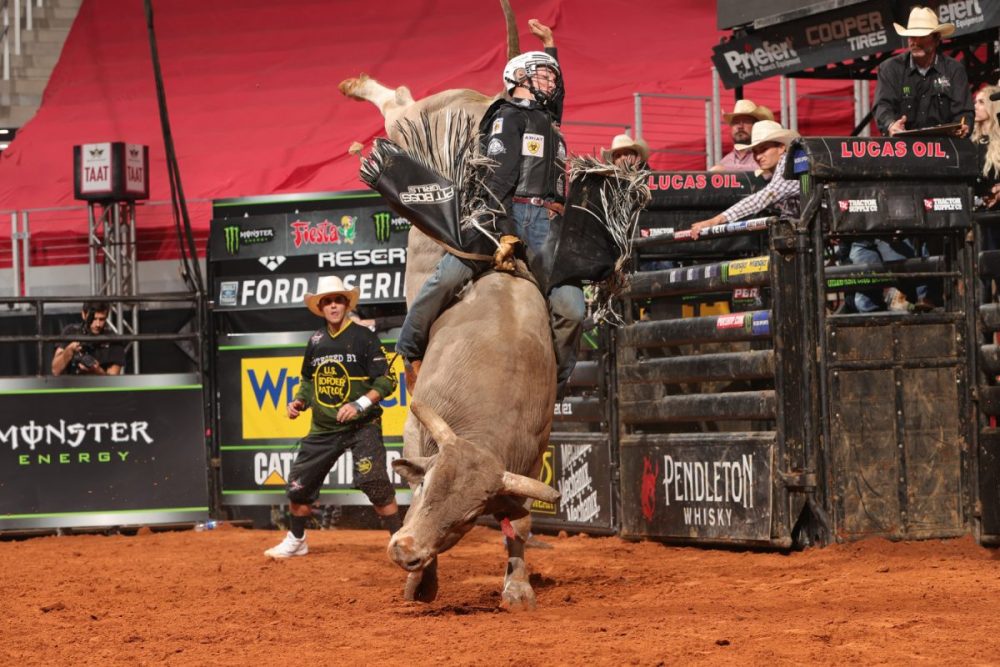 Dalton Kasel (Muleshoe, Texas) remained in contention to earn his first Major victory in Fort Worth when he covered Schott in The Dark(Julio Moreno/Schott Bucking Bulls) for 87.75 points to tie for third. He split the bronze finish with Joao Henrique Lucas (Bastos, Brazil), who logged a matching score aboard Gladiator's Hammer (Frontier Rodeo Company).
Both Kasel and Lucas collected 21 world points for their scores. While Lucas remained No. 20 in the world, 2019 PBR Rookie of the Year Kasel climbed one position from No. 17 to No. 16.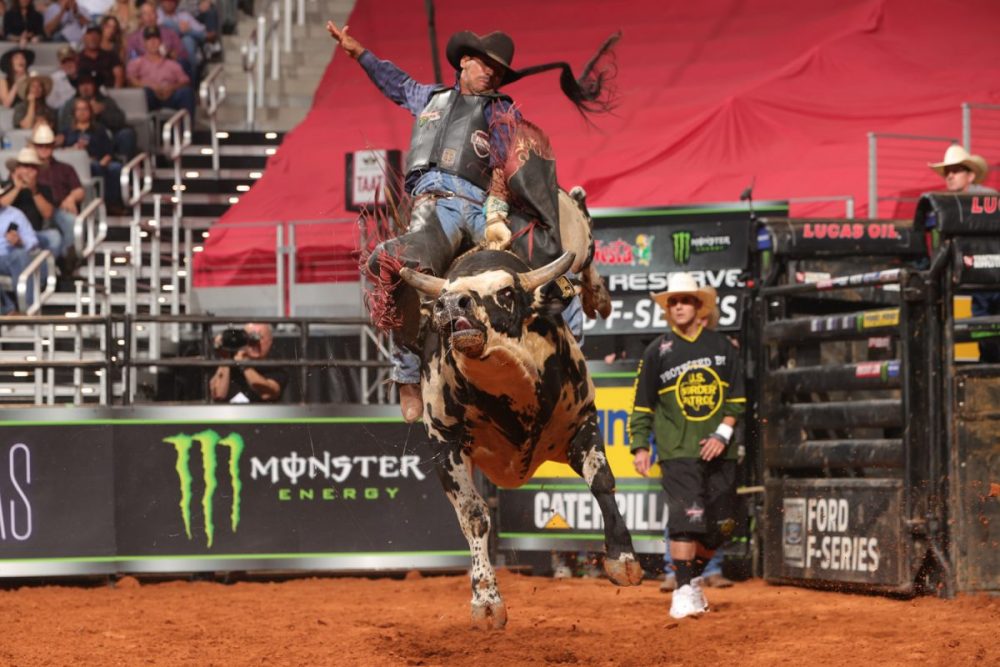 Rounding out the Top 5 in Round 1 of the PBR Tractor Supply Co. Iron Cowboy, presented by Ariat, was Jesse Petri (Dublin, Texas) in fifth.
Petri covered DJ Casper (Carr Pro Rodeo) for 87.5 points to net 19 world points.
In addition to punching his ticket to the second round of the Major, Petri also rose one position in the race for the 2021 PBR World Championship, from No. 16 to No. 15.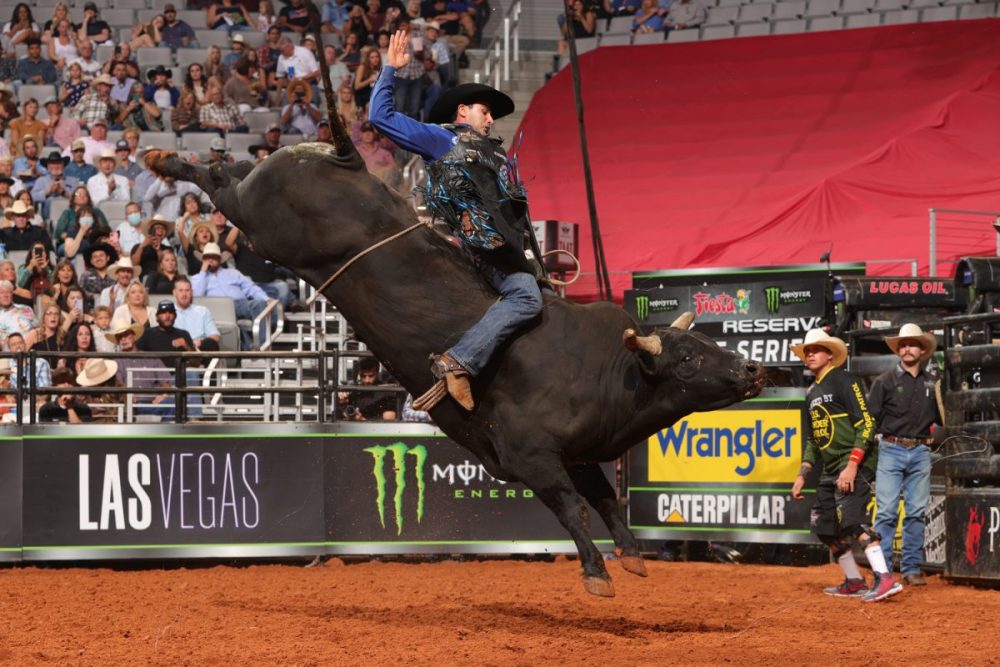 PBR Unleash The Beast action from Fort Worth, Texas, and Dickies Arena will conclude on Sunday, August 29, starting at 12:45 p.m. CDT, with Rounds 2-5 for the PBR Tractor Supply Co. Iron Cowboy, presented by Ariat.
PBR RidePass on PlutoTV will offer re-airs and on-demand replays of every PBR Unleash The Beast event. PBR RidePass is available on desktops, laptops and mobile devices via www.pluto.tv. Tune to channel 720 for the latest programming schedule.