Oct. 7, 1945-July 30, 2021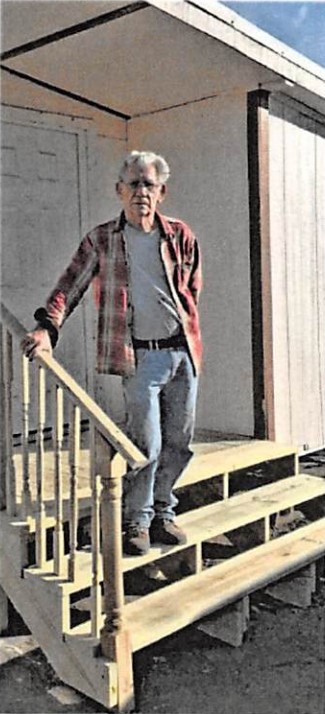 Tommy Drew Owen of Deport, Texas, passed away on Friday, July 30, 2021, at Paris Regional Medical Center. He was born Oct. 7, 1945, in Clarksville, Texas.
He was preceded in death by his first wife, Shirlene; his parents, Davis (Shorty) and Katie Owen; one brother, Melvin Owen; and two sisters, Mary Bailey and Loretta Owen.
Tommy is survived by his wife, Martha Owen of Deport; three daughters, Jeanell Crews of Deport, Tammy Barnes and husband Darrell of Bairdstown, and Amanda Dockery and husband, Brad, of Paris, Texas; son, Drew Owen of Cunningham, Texas; two very special grandsons, Matt Owen and wife Julie and soon to be granddaughter, Landrie of Powderly, Tommy Drew Owen of Deport; and four more grandsons; four granddaughters; five stepchildren, James Tully of Mount Vernon, Shawn Tully of Bogata, Joe Tully and wife Taffy of Bogata, Stacie Newsom and husband Jon of Conroe, Josie Black and husband Joe of Bogata; 8 step-grandchildren; brother, Gene Owen of Louisville, Kentucky; and a sister, Patsy Loftin and husband Don of Edgewood, Texas.
Tommy retired from Campbell's Soup after 42 years of service. He attended church at Victory Holiness Tabernacle of New Boston, Texas. Tommy enjoyed working outside and building things with his hands.
The family will receive friends from 6 to 8 p.m. Saturday, July 31, 2021, at Sam B. Harvey Funeral Home. The funeral service, will be held at 3 p.m. Sunday, Aug. 1, 2021, at Life/Restland Tabernacle in Cunningham, Texas, with Shawn Tully and Joe Littleton officiating. Pallbearers will be JD Barnes, Shane Wilson, Jason Thomas, Darrell Barnes, Drew Owen and Little Tommy. Honorary pallbearers will be Matt Owen, Colton Dockery and Ty Barnes.
Services entrusted to Sam B. Harvey Funeral Home.