The Paris Small Business Development Center will present two Lunch-N-Learn marketing sessions on Wednesday, July 14 in Greenville and Thursday, July 15 in Sulphur Springs, 
Presenting at the free sessions will be "Technology Evangelist" Eric Spellmann. Attendees are encouraged to bring a brown bag lunch as learn how to grow a business online. Following each presentation, individual appointments will be offered with Spellmann at 2:00 p.m., 3:00 p.m., and 4:00 p.m. Due to limited time slots available, participants are encouraged to call ahead to reserve a time with the digital marketing expert at 903-782-0224. 
The first session, "Keys to You Tube Marketing," will be held at the Paris Junior College – Greenville Center, 6500 Monty Stratton Parkway, from 12 p.m. to 1 p.m. in Room 116 on Wednesday, July 14. This session will help in deciding when to hire a videographer or use a smartphone, whether to invest in other tools for sound and quality, overcoming fears of video content and stage fright, and learning how long to script video content. How video will be used, whether for branding, how-to, cross promotion of website sales or other strategies will be covered. Register for this event at https://bit.ly/3wwHWAX.
The second session will cover "Driving Traffic to Leads", and will be held at the Paris Junior College – Sulphur Springs Center, Room 104, 1137 Loop 301 East, on Thursday, July 15 from 12 p.m. to 1 p.m. This session will prevent people from leaving a website by making it engaging, organized and easy to navigate. Spellmann will provide practical steps to apply to website design including how to: create more traffic to a website; optimize a website; create a call to action and lead generation among multiple channels. Register for this event at https://bit.ly/3r7w7jC.
Spellmann has established himself as a leader in helping customers meet their online goals through practical, hands-on-application. In addition, he is a featured speaker at a number of national technology conferences. His unique style appeals to all levels of audiences.
His free online marketing videos continue to go viral with over 1.7 million views and climbing. His online marketing video series is one of the most popular on the subject and tens of thousands of fans follow his national video blogs. 
Training is provided by CARES Act funding to deliver services and webinars to small businesses in support of business recovery.
     Paris SBDC is partially funded under CARES Act Cooperative agreement #SBAHQ20C0059 by the U.S. Small Business Administration. The SBDC is committed to helping our clients that have been affected by COVID-19. The Coronavirus Aid, Relief, and Economic Security (CARES) Act is a federal law and provides funds to SBDC's to provide expanded services and resources due to the pandemic.     Paris SBDC is a partnership program with the U.S. Small Business Administration, the State of Texas, and Paris Junior College. Advising services are offered by the Paris SBDC without regard to race, color, age, national origin, religion, sex, or disability. Special provisions will be made for limited English-speaking individuals and those with disabilities. Those interested may contact the Paris SBDC at 903-782-0224.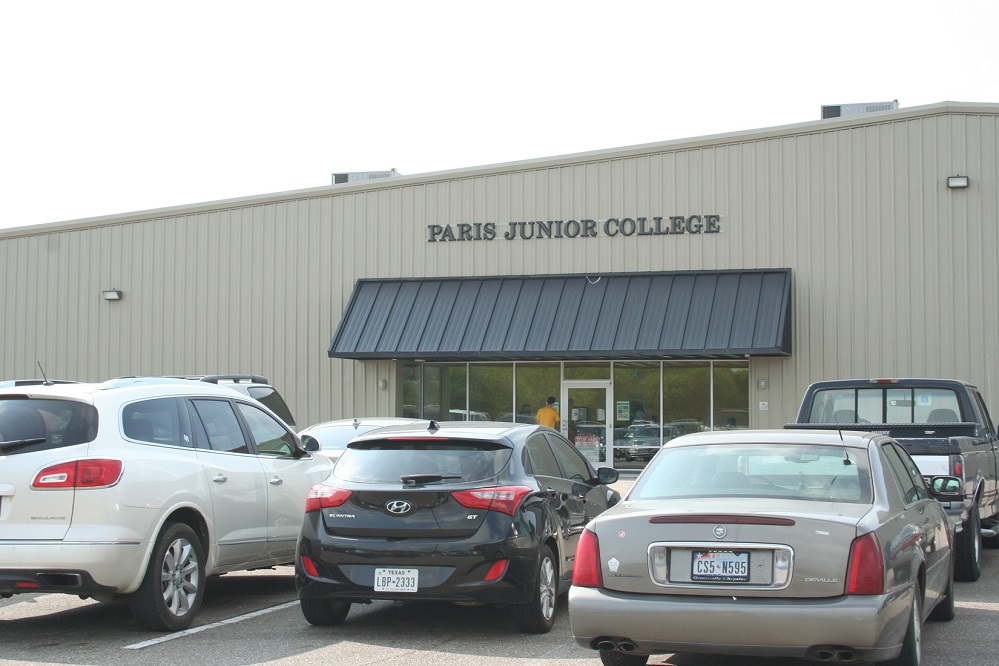 ---
Paris Junior College — located in Paris, Texas, about 100 miles northeast of Dallas — has been a part of the Lamar County community since 1924.
Paris Junior College offers Associate in Arts, Associate in Science and Associate in Applied Science degrees, as well as Certificates of Proficiency in technical/workforce fields. The college has expanded its academic curriculum through the years to encourage associate degree and university transfer candidates. Since establishing its first vocational program — jewelry and watchmaking in 1942 — the college has been aggressive in adding technical/workforce programs that will benefit students entering the workforce.
The campus of 54 tree-shaded acres includes 20 major buildings and residence halls and provides students a unique and pleasant environment for learning.
Paris Junior College also operates centers in Sulphur Springs, Texas, and in Greenville, Texas.
Vision
To be the educational provider of choice for the region.
Mission
Paris Junior College is a comprehensive community college serving the region's educational and training needs while strengthening the economic, social and cultural life of our diverse community.