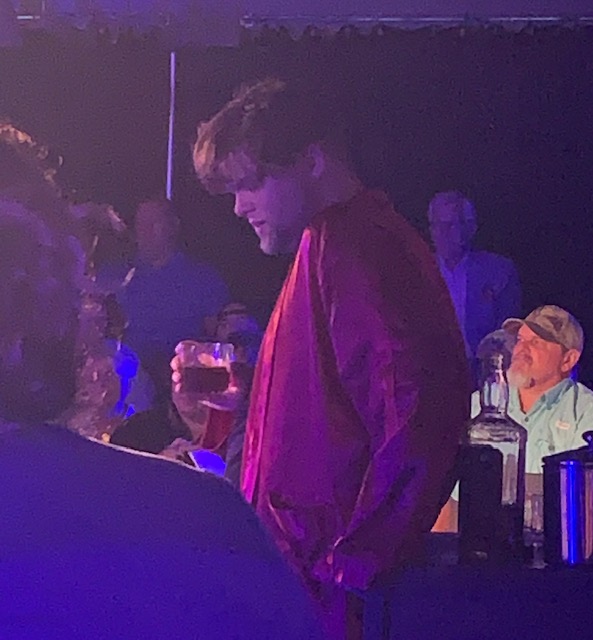 The atmosphere was energy-charged and the narrative thought-provoking throughout Studio 1621's presentation of Tennessee Williams classic drama "Cat on a Hot Tin Roof" staged July 23-25, 2021 in Sulphur Springs. Director/producer Triston P. Pullen and his capable cast and crew held three seatings of about 60 persons each. They presented the play in an 'alley" style and maximized the slender but towering space of The Venue at 219. In this condensed and somewhat dark adaptation, a compact cast and minimal props were employed, and only a bed, a crutch, a drink bar and a few chairs make up the setting for the powerful plot which examined mendacity, or deceit within a prominent family.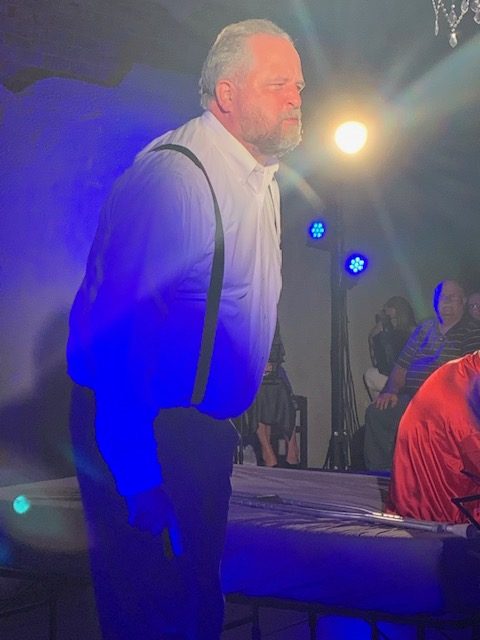 Big Daddy (Scott McDearmont) and Big Momma (Cindy Lancaster) own a Mississippi cotton plantation where their two sons and wives Brick and Cat (Triston Pullen and Leah Connor) and Gooper and Mae (Austin Wall and Rachel Finney) and grandchildren (Zoe Palmer played one) live with them. Also present, though departed, is Brick's boyhood friend Skipper (Royce Naylor), and Alvaro Aguilar as Doc Baugh. The story involves a 'family in turmoil' on the night of Big Daddy's 65th birthday party, and the various causes for it's distressingly tense atmosphere. Note: all talent is local except professional actor Austin Wall who came from a faraway major city to appear in Sulphur Springs at Triston's request. (Shadows and glare produced by stage lighting in close quarters affected photography of the scenes)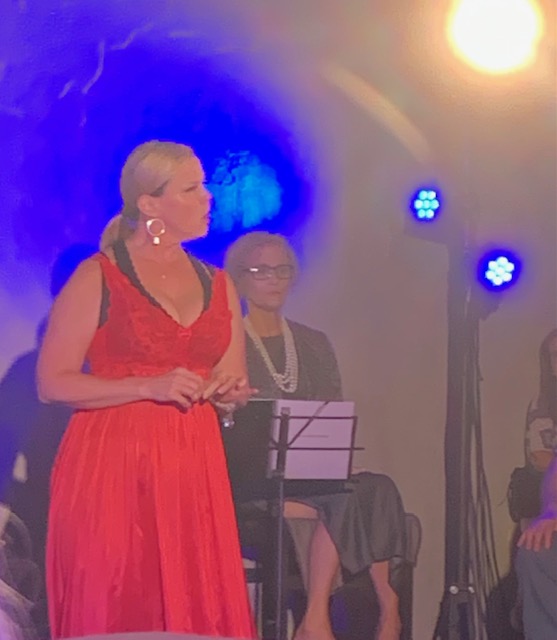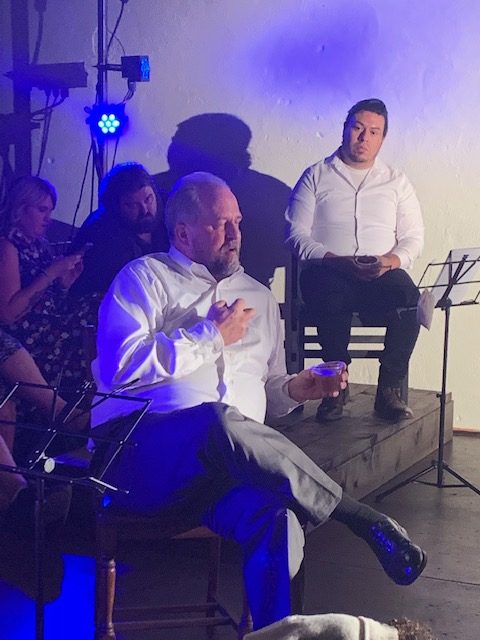 A lovely spread of snacks and drinks was laid out for patrons as opening night hospitality. Planned afterwards was a Question and Answer session following the performance, where audience queries sparked interesting conversation and revelations between the actors, and lots of laughter for everyone. Traditionally, Triston spends part of each summer back home in Hopkins County and enjoys preparing a well-selected dramatic feast for his Texas home community. Thank you to Triston and Studio 1621 for 'Cat on a Hot Tin Roof".