This well deserving ministry for foster families is hosting it's first annual golf tournament July 19, 2021 at the Sulphur Springs Country Club. Interested golfers or sponsors can click here to register: Journey Road Golf Tournament.
Journey Road Ministries is a 501(c)(3) nonprofit organization that covers multiple counties in East Texas. Their mission is to build a community where foster children feel supported, empowered and loved. They hope to strengthen foster families in their ministry to foster children. Their farm facility provides a place for foster children to run, play, fish, ride horses, and enjoy other activities.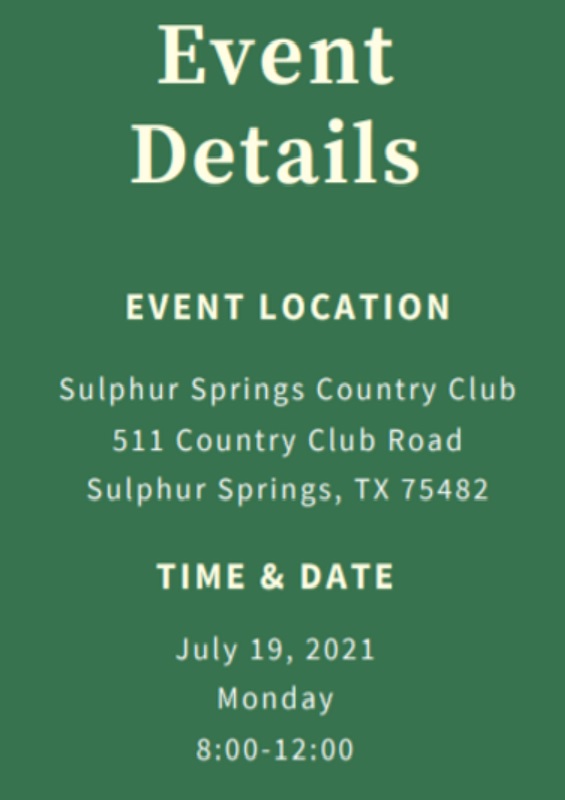 This first annual golf tournament fundraiser will raise proceeds that will help foster families provide the necessities that every foster child needs that have been placed into a new foster home. For Golfers, registration will start at 7:15am with a shotgun start at 8:00am on July 19th. The tournament will be a 4-person scramble and raffles will also be held as well as different hole contests. The entry fee for the 4 person team is $280 and includes 2 golf carts, lunch for 4, and all green fees. Teams may upgrade their participation to "Gold Team" level and receive 8 mulligans as well as 8 raffle tickets and will receive a hole sponsorship. Gold Team participation runs $480. Click Golf Tourney Team Registration for more information.
To find out more about Journey Road Ministries, you can visit their website at https://www.journeyroadministries.com/ or contact one of their advocates, Randal Voss at (903)459-0788 or through email at: [email protected] They even have a link on their website for tax-deductible donations even if you don't want to play golf. Journey Road Donation Link.