Ken and Suzi Chapman's Scholarship Program recipients gathered in Tira this past weekend for their 14th Annual Scholarship Weekend. Thirty-plus young adults participated in the activities, which included card games, outdoor games, fishing and swimming. Ken reported, "Additionally, lots of pizza, chips, cookies and sandwiches were consumed, and Saturday evening the Scholars were joined by their 'significant others' for a catered Taco Bar meal at the Tira Community Center, courtesy of Lisa Sprague, [Family and Consumer Sciences] teacher at North Hopkins High School." Local assistance was provided by Liz Steinsiek and Janie Lewis. Participants were given the option on Sunday morning to attend the church of their choice. Ken shared that five of them attended the Tira Methodist Church with them.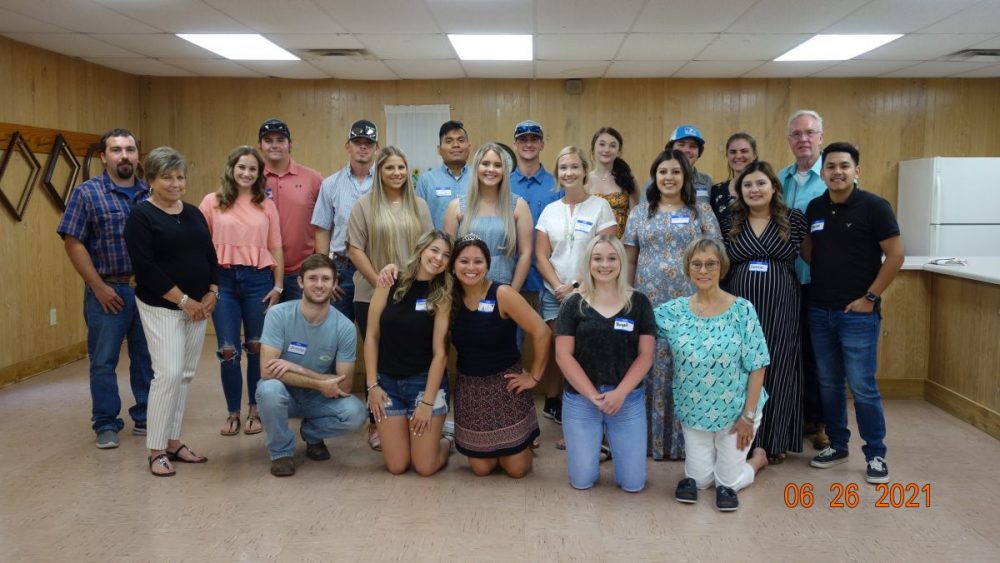 Joyce Dodd reported that someone left two cases of vegetables under the Tira Pantry recently. Also, I received a generous anonymous donation for the food pantry. We want to express our appreciation to all who contribute to the cause.
Don't forget about the Tira Homecoming this Sunday, July 4. The program and business meeting will begin at 11 a.m. in the Tira Methodist Church, followed by a pot-luck lunch at the picnic tables.
Chip and I went to Malvern, Arkansas, on Friday to visit our daughter, son-in-law, and granddaughter, Tiffany, Perry, and Jaidyn. Perry and Chip worked on their new room addition and Tiffany helped. Our grandson, Morgan Joslin, arrived in time for lunch that day. He was on his way to Iowa for a seasonal job, doing groundwork for a crop-dusting business, in hopes of getting a flying job in the future. He spent the night and left for his destination on Saturday. Jaidyn and I swam in the motel pool on Friday afternoon. Then, on Saturday, Tiffany, Jaidyn, and I went out for lunch and shopping. Chip and I returned to Tira that evening. Chip's sister, Linda Ellen Vaughn, stayed with Grace while we were gone. She went back to Dallas on Sunday morning.
I always need and appreciate input from my friends to help keep me informed of news in our community. If you have any news pertaining to Tira residents, past or present, please contact me, Jan Vaughn, at 903-438-6688 or [email protected].