By Holly Ragan, Senior Market Development, CHRISTUS Mother Frances Hospital – Sulphur Springs,

[email protected]
Sulphur Springs, Texas, May 11, 2021 – CHRISTUS Mother Frances Hospital – Sulphur Springs has ONE mission: To Extend the Health Ministry of Jesus Christ.
Inspiring Hope through Healing
National Hospital Week is May 9-15, and is an opportunity to highlight our hospitals, health systems, and health care workers and the innovative ways they are supporting the needs of their community members, especially during the pandemic.
To all those working in America's Hospitals and Health Systems,

THANK YOU!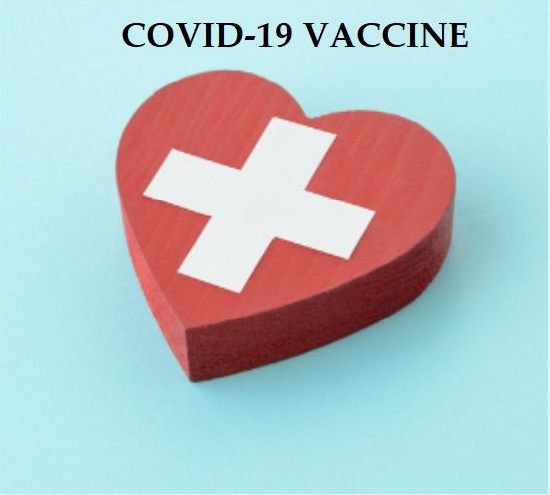 COVID Vaccines Available
Contact Holly Ragan at 903.439.4033 to find out about future vaccine schedules.
Hospital Visitation
We continue to ensure a safe and compassionate process for families and essential support persons to visit patients, while preventing person-to-person transmission of infectious diseases in our acute care settings. All visitors will continue to be screened to make certain they do not fit a COVID-19 profile, based on CDC guidelines. To safely regulate access to patient care areas within our hospital, visitor-screening stations are placed at the entrance of our facilities.
Please note the following guidelines: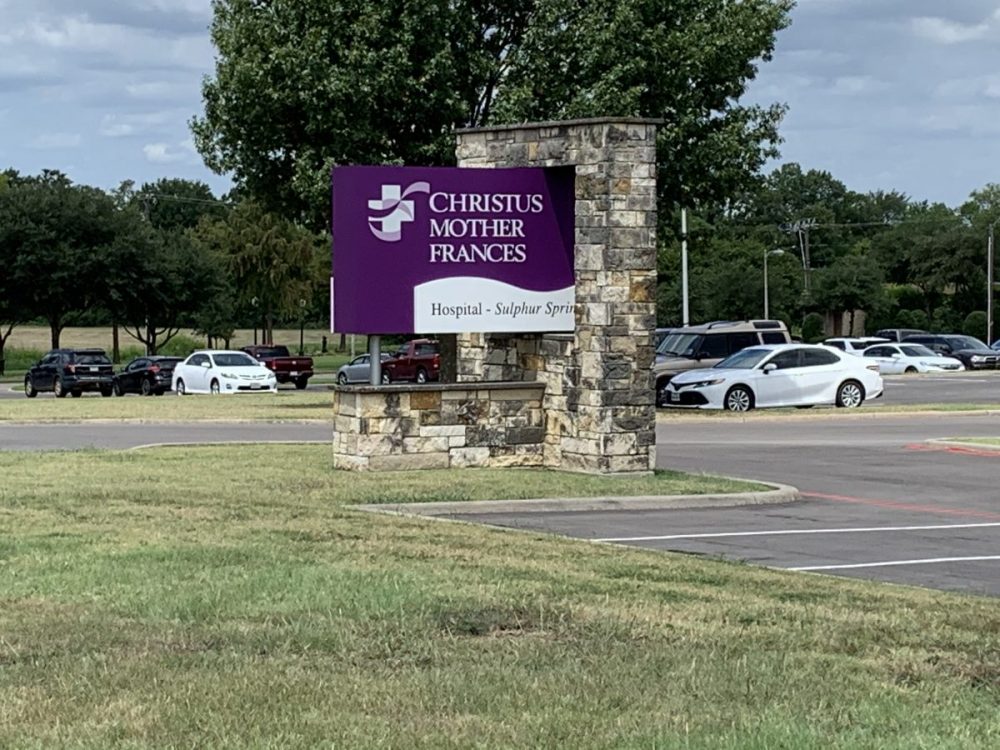 Visitors must acquire masks themselves prior to entering our facility; cloth masks are acceptable
Masks must cover both the nose and the mouth
Visitors must pass screening before entry
Emergency Department entrance open 24/7
Main Entrance open 7 a.m. to 2 p.m., Monday – Friday
All visitors are screened at the door, including a temperature taken
All associates are screened at each shift, including a temperature taken
Visiting hours are 7 a.m. to 9 p.m.

COVID Unit limited to (1) visitor (age 16 and over)
ER and ICU limited to (2) visitors
ALL hospital visitors are required to wear a mask. Visitors should bring their own mask; homemade cloth masks are acceptable.
Effective March 17, 2021
We will no longer restrict the number of visitors per patient, however, we strongly encourage to limit visitors to ONE (1) essential support person and for all other visitors – continue utilizing virtual communication through mobile devices to monitor your loved ones in our care.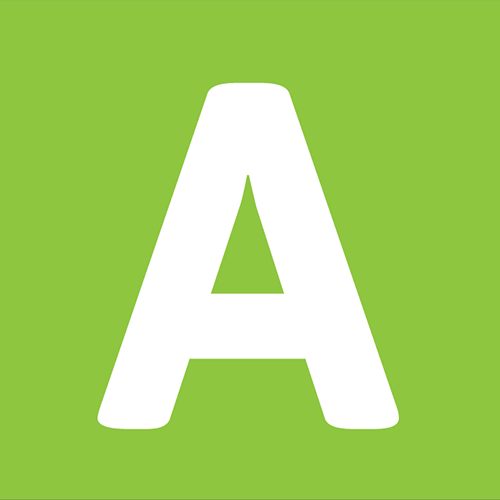 Awards
CHRISTUS Mother Frances Hospital – Sulphur Springs was awarded an 'A' in the spring 2021, a national distinction recognizing CHRISTUS Mother Frances Hospital – Sulphur Springs' achievements protecting patients from harm and providing safer health care. This is the hospital's fourth consecutive 'A' safety grade.
Environmental Services
When it comes to infection prevention, our Environmental Services Team (EVS) are the first defense. Donnie Lewis, Department Manager for the EVS team at CHRISTUS Mother Frances Hospital – Sulphur Springs, does an excellent job leading the 31-member team, who have been consistent in following best practices for infection prevention. While already noted as being one of the cleanest facilities in the region, the EVS team has added extra steps and added every recommended process necessary throughout the COVID-19 crisis. We want to say a very special THANK YOU for their efforts in ensuring our patients and associates safety!
Clinic Services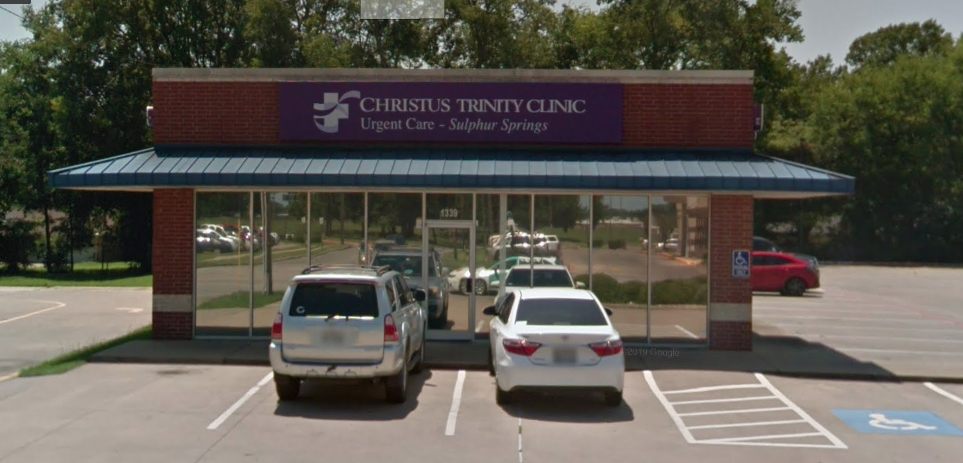 Urgent Care
CHRISTUS Trinity Clinic Urgent Care, located at 1339 South Broadway St. in Sulphur Springs, is now open. The Urgent Care hours will be Monday, Wednesday, Thursday, Friday, and Saturday 9 a.m. to 5 p.m. The Urgent Care is closed on Tuesdays and Sundays. The phone number to reach Urgent Care is 903.951.1001.
Pain Management
Do you have back or neck pain? Pain medicine physicians are part of a rapidly growing specialty that takes a multidisciplinary, integrated approach to treating all types of pain. Many patients come to us suffering from back and neck pain, painful joint or muscle conditions and nerve pain in the arms and legs. Each patient goes through an evaluation and assessment that leads to a highly personalized level of care. If you want help with your pain, call Dr. Matthew Johnson, at the CHRISTUS Trinity Pain Management Clinic in Sulphur Springs at 903.885.1740.
COVID-19
Don't Delay Care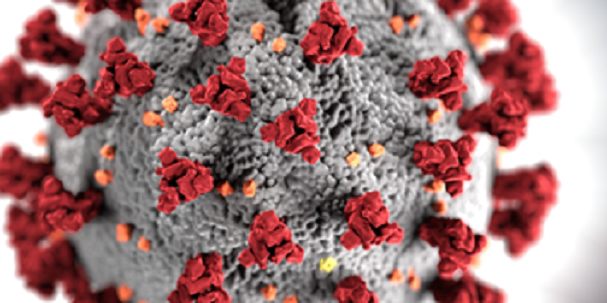 We want to be perfectly clear – CHRISTUS Trinity Mother Frances remains a safe place for all to receive quality care. Go to the Emergency Department or call 9-1-1 if you are urgently ill. While COVID-19 is new, our processes and procedures in place for infection prevention and preventing the spread of illness are not. To learn more about COVID-19, go to ChristusTMF.org or www.cdc.gov.
---
CHRISTUS Trinity Mother Frances Health System includes CHRISTUS Mother Frances Hospitals – Tyler, South Tyler, Jacksonville, Winnsboro and Sulphur Springs, the CHRISTUS Trinity Mother Frances Louis and Peaches Owen Heart Hospital – Tyler, CHRISTUS Trinity Mother Frances Rehabilitation Hospital a partner of Encompass Health, Tyler Continue CARE Hospital at CHRISTUS Mother Frances Hospital, a long-term acute care facility, and CHRISTUS Trinity Clinic. CHRISTUS Trinity Clinic is the area's preferred multi-specialty medical group, with more than 400 Physicians and Advanced Practice Providers representing 36 specialties in 34 locations serving Northeast Texas across 41 counties. For more information on services available through CHRISTUS Trinity Mother Frances Health System, visit christustmf.org
Bed count – 402 – CHRISTUS Mother Frances Hospital – Tyler
Bed count – 8 – CHRISTUS Mother Frances Hospital – South Tyler
Bed count – 25 – CHRISTUS Mother Frances Hospital – Jacksonville
Bed Count – 96 – CHRISTUS Mother Frances Hospital – Sulphur Springs
Bed count – 25 – CHRISTUS Mother Frances Hospital – Winnsboro
Bed count – 94 – CHRISTUS Trinity Mother Frances Rehabilitation Hospital
Bed count – 96 – CHRISTUS Trinity Mother Frances Louis and Peaches Owen Heart – Tyler
Bed count – 51 – Tyler Continue CARE Hospital at CHRISTUS Mother Frances Hospital