A Main Street disturbance report resulted in a controlled substance arrest Sunday night, according to police reports.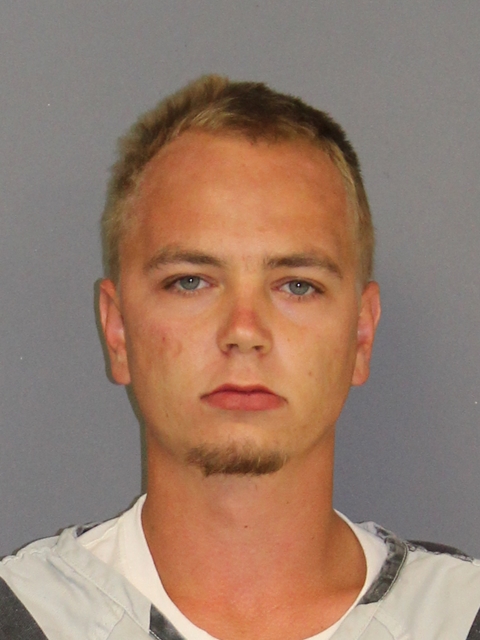 Sulphur Springs Police Officers Francisco Castro and Shawn Albright encountered Clayton Ryan Hanson upon arrival at the Main Street address where the possible disturbance was reported shortly before 10 p.m. The 23-year-old reportedly admitted he and his wife had engaged in a verbal dispute.
As Albright looked around the residence, he spotted two glass jars which Hanson admitted contained THC oil. The officer took Hanson into custody at 10:10 p.m. May 30, 2021, for possession of a controlled substance. The suspected THC weighed over 1 gram but less than 4 grams without packaging, resulting in Hanson being booked into jail at around 11:30 p.m. May 30, 2021, on a third-degree felony possession of 1 gram or more but less than 4 grams of a Penalty Group 2 controlled substance.
Hanson was released from Hopkins County jail Monday, May 31, 2021 on a $5,000 bond on the third-degree felony charge.
The arrest is the second time he's been arrested in the last 3 months. Hanson was also arrested March 9, 2021, on warrants for violation of probation on a possession of less than 1 gram of a Penalty Group 1 controlled substance charge. While in custody on March 17, he was also served with an assault causing bodily injury charge. He was released from custody on March 29, 2021 on a $5,000 bond on the assault charge, according to jail reports.
KSSTRadio.com publishes Sulphur Springs Police Department reports and news. The Police Department is located at 125 Davis St., Sulphur Springs, Texas. Non-emergency calls can be made to (903) 885-7602.
If you have an emergency dial 9-1-1.
The Sulphur Springs Police Department continues to serve its citizens with pride in its overall mission and will strive to provide the best possible police force in the 21st century.
---
The Hopkins County Sheriff's Office is located at 298 Rosemont St., Sulphur Springs, TX 75482.
Non-emergency calls can be made to (903) 438-4040.