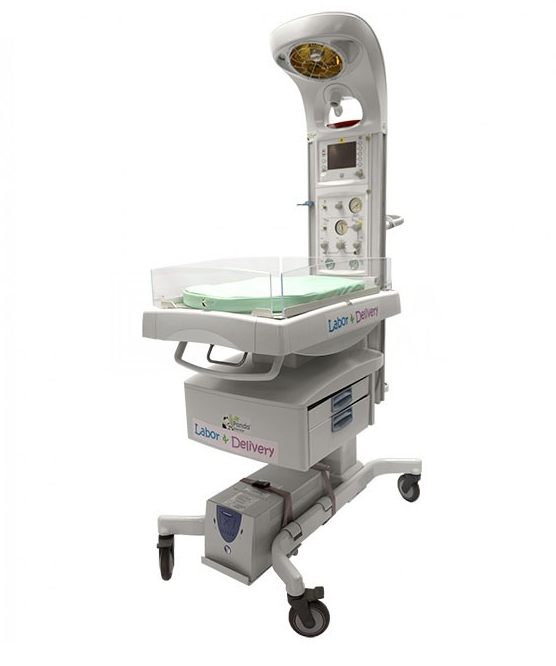 By Shannon Barker, Executive Director, Hopkins County Healthcare Foundation
Sulphur Springs, Texas, May 3, 2021 – It's 6 weeks post Gala Unmasked and the Hopkins County Health Care Foundation is delighted to announce the purchase of 5 new iRes Bedded Panda Warmers for the CHRISTUS Mother Frances Hospital Sulphur Springs Labor and Delivery Unit. Members of the Health Care Foundation Board met with some of the CHRISTUS Labor and Delivery Team to present the check on Monday, May 3. These warmers are one of the projects the Foundation is raising money for this year and with the money raised during Gala Unmasked, the purchase was made possible.
The Panda Warmers offer an all in one solution for weight, temperature and oxygen level, bringing the caliber of care that we offer our young families to a new level. The new warmers convert to "incubators" for our premature babies and support our Level 2 NICU and will allow us to keep babies as early as 30-32 weeks at our hospital. The current equipment was outdated and the limited functionality was not only inconvenient, but provided additional challenges the doctors and nurses had to overcome when they needed to take immediate action with a baby in distress.
It is thanks to our incredibly generous community that we can offer this gift and this new level of care not only to our hospital, but to our youngest patients.
The Foundation is still working to raise money for 5 Birthing Beds and a new CT Scanner. To learn more about these projects and how you can help, please visit CT Scanner Initiative (christushealth.org) and Labor & Delivery Bed Warmers Initiative (christushealth.org) or contact Shannon Barker at 903-438-4799.