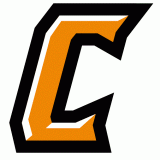 The Commerce Tigers baseball team gave up an early lead and could not recover, losing at Edgewood on Friday, Apr. 16 by a score of 6-2.
Edgewood jumped out to a quick 2-0 lead in the bottom of the first. Two walks committed by starting P for Commerce put the Bulldogs in prime scoring position, which they shortly thereafter capitalized on.
For the next two innings, no runs were scored by either team. Unfortunately for the Tigers, it would be Edgewood that struck next, getting two more runs in the bottom of the fourth thanks to timely hits by the Bulldogs and costly errors committed by Commerce to make it 4-0 in favor of Edgewood.
The Tigers were able to put two runs on the board in their next at-bat in the top of the fifth, to make it a two run, 4-2 deficit, but Edgewood again struck gold, getting two more runs en route to a 6-2 win over the Commerce Tigers baseball team.
Commerce committed four costly errors which allowed the Bulldogs to score or be in scoring position, whereas district foe Edgewood only committed one.
The Tigers also struggled finding contact with the ball in the loss, only getting three hits on the night. Wade Nicholson and J'den Wilson both went 0 for 4 on the night. Brody Baumann, Colby Lewis, and Jackson Gossett went 0 for 3 at the plate. The lone bright spot on the Commerce offense was Beal, who went 2 for 3 on the night with one run scored. Myles Boyd went 1 for 2 at the plate and was the other run scored.
Colby Lewis got the loss for the visiting Tigers, pitching 5 innings and allowing 7 hits. While Commerce gave up six runs in the loss, only three were earned by Lewis. The Tiger pitcher struck out five Edgewood batters and walked three Bulldogs. Beal pitched in relief of the Commerce starting pitcher, getting one strike out and walking one Edgewood batter in one inning.
The loss drops the Commerce Tigers baseball team's season record to 5-13-1, according to their game changer page.
Next up, the Commerce Tigers baseball team will have their Grand Saline week, where they will play both district games against the Indians on Tuesday and Friday. Tuesday's game will take place in Grand Saline, with that game set to tee off at 7 P.M.