Troopers arrested a 26-year-old Arkansas woman stopped in a stolen Arizona rental vehicle Friday afternoon on Interstate 30 east in Hopkins County, according to arrest reports.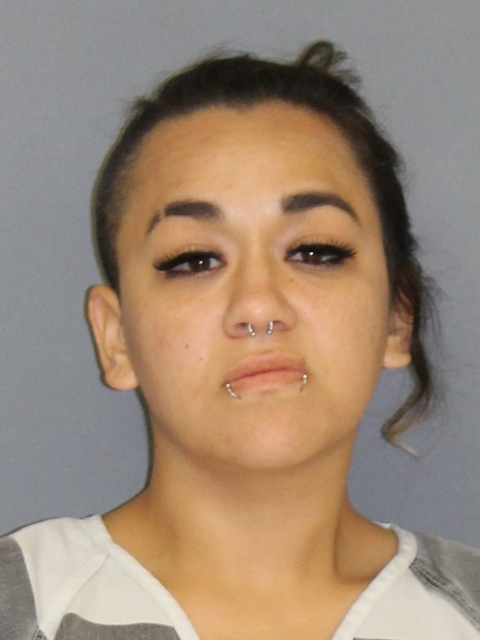 Texas Department of Public Safety Trooper Warren Williamson stopped the driver of a 2021 Chevrolet 1500 with Arizona license plates for driving too close to another vehicle on I-30 east near the 140 mile marker in Hopkins County shortly before 3:30 p.m. April 23.
Upon contact, the 26-year-old Benton, Arkansas woman exhibited several indicators of extreme nervousness. She claimed the truck belonged to her boyfriend, but presented a U-Haul agreement for the vehicle that showed the truck to be almost a month overdue to be returned. Danielle Loraine Mogg was also not the renter listed on the agreement, Williamson noted in arrest reports. The highway patrolman called the rental location and spoke with the general manager, who told the trooper he was in the process of reporting the truck as stolen, Williamson noted in arrest reports.
Mogg gave verbal consent to search the truck and admitted he'd find drug paraphernalia in the pickup. A search yielded 2.5 grams of a clear, crystal-like substance in a bag in a backpack, which had identifying information for Mogg. Williamson, based on is training and experience as an officer, believed the substance to be methamphetamine, the trooper noted in arrest reports.
Mogg was arrested for possession of more than 1 gram but less than 4 grams of a Penalty Group 1 controlled substance and was subsequently charged with unauthorized use of a vehicle for being in the stolen Arizona rental . She remained in Hopkins County jail Saturday morning, April 24, 2021, on both charges, according to jail reports.