The Wildcats Basketball Team has an important district game at Longview. It's a battle for second place in the district. The Wildcats have a 7-2 district record and Longview is a half step behind at 7-3. The Wildcats, who defeated Hallsville at home Tuesday, have a season record of 14-8. The Lobos won at Pine Tree Tuesday and they are 12-10 for the season. There will be a freshman game at 5 p.m., a JV contest at 6:15 p.m. with the varsity game scheduled to start at 7:30 p.m. The two teams played in Sulphur Springs back on January 9 and the Lobos won the game with a buzzer beating three.
The Lady Cats Basketball Team, despite having just one game left to play, could end up tied for first or as low as a tie for third, depending their outcome at home against Longview Friday night on Senior Night. The Lady Cats have three seniors: Nylah Lindley, Bre'Asia Ivery and Dalanee Myles. The Lady Cats come in with a district record of 8-3 after defeating first place Hallsville on the road Tuesday evening. Hallsville is 9-2 in district and has a game left with 7-3 Mount Pleasant. The Texas High Lady Tigers are at 7-4. The Lady Cats Senior Night opponent, the Longview Lady Lobos, are rebuilding this year and they are 1-10 for the season. The Lady Cats JV will face the Lady Lobos JV at 5 p.m. The varsity game should start at around 6:15 p.m. Both games will be in the Main Gym at Sulphur Springs High School. KSST Radio will bring you you Longview and the Lady Cats in a broadcast featuring live video and audio streaming. The game will also be recorded for replay at a later date on Channel 18 on Suddenlink Cable.
The Wildcats Soccer Team opens district play against Longview at Gerald Prim Stadium. The Wildcats are 9-4-1 for the season. They defeated Pleasant Grove at home Tuesday night and they have won their last four matches. There will be a JV 2 game at 4 p.m., a JV 1 contest at 5:30 p.m. with the varsity match scheduled at 7:15 p.m. Max Preps has the Lobos at 5-5 for the season. Longview was preseason ranked #8 in the region by the Texas Association of Soccer Coaches Poll.
The Lady Cats Soccer Team faces quite a challenge as they take on the Longview Lady Lobos on the road. There will be a JV contest at 5:30 p.m. with the varsity match to follow at around 7:15 p.m. The Lady Cats season record is 6-4-3. They have a 3-0-1 record lately including a Monday night win at home against Longview Spring Hill. The Lady Lobos have a 7-3-1 record so far and they have won many of their matches by large margins.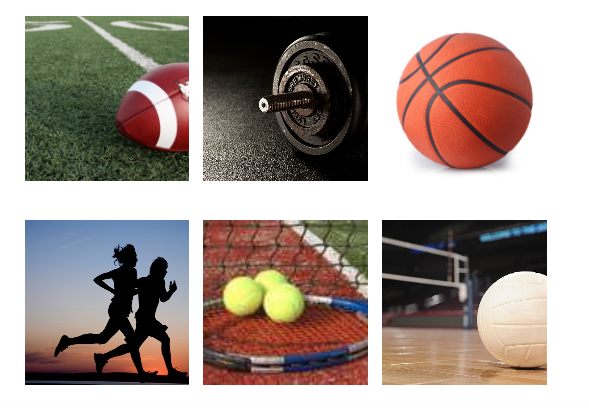 ---
KSST is proud to be the official Wildcat and Lady Cat Station. We broadcast Sulphur Springs ISD games year round live on radio. When allowed, we also broadcast games via our YouTube channel.