The Lady Cats Soccer Team scored first in their scrimmage game with Royse City Thursday night, December 10, at Gerald Prim Stadium. The Lady Bulldogs answered with two goals of their own in the second half to take the scrimmage game, 2-1.
Lady Cats sophomore Rebekah Stanley scored the Lady Cats goal at the 24:14 mark in the first half. Senior Janine Yamaguchi assisted on the goal. The Lady Cats went into the halftime break with a 1-0 lead. It held up for a little more than 14 minutes into the second half.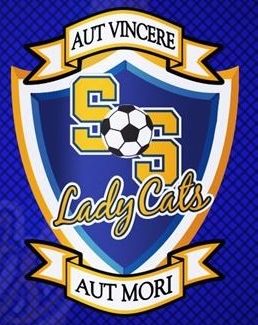 The Lady Bulldogs dangerous scorer, junior Trinity Hernandez, scored at the 25:49 mark of the second half to tie the score 1-1. Royse City scored another goal at 18:34 in the second half to take a 2-1 lead. The Lady Cats had several near misses as they attempted to get the equalizing goal. Yamaguchi hit the crossbar with a shot at 14:26. Stanley had a shot go just wide 18 seconds later. Yamaguchi also had a shot go just wide at 13:09.
After the game, just for the practice, each team took five penalty kicks. Royse City made all five and the Lady Cats netted three of five. Scoring on the PKs for the Lady Cats were Yamaguchi, sophomore Isabelle Thesing and Stanley.
Lady Cats Coach Javier Aguayo said it was a good game and, as you might expect from two former district rivals, both teams played hard and with intensity. He said he was pretty pleased with his team's defense. Coach Aguayo said they needed to do a better job of communicating with each other. He said the Lady Cats seemed to get a little comfortable in the second half. He said the young team has a lot of growing to do but he said the skill is there.
The Lady Cats next scrimmage will be against Paris next Thursday at Prim Stadium. Coach Aguayo said the scrimmage was originally scheduled for next Tuesday but was moved to next Thursday so some of Paris' soccer team members could play in the Paris band at State Competition.
---
KSST is proud to be the official Wildcat and Lady Cat Station. We broadcast Sulphur Springs ISD games year round live on radio. When allowed, we also broadcast games via our YouTube channel.