November 7, 2020 – A Wills Point woman was jailed November 6 in Hopkins County on a felony warrant.
Hopkins County Sheriff's Office was notified that Jeri Lynn Kempf was in custody at Hunt County jail on a Hopkins County charge. Deputy Dan Turrentine traveled to Hunt County and took custody of the 36-year-old Wills Point woman at 1:30 p.m. Nov. 6, 2020.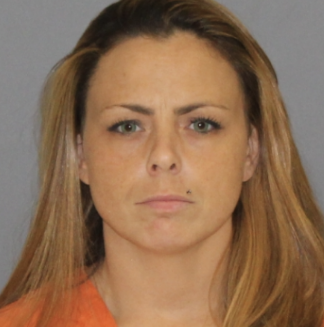 Kempf, who is also known by Jerri Lynn Wyrick Kemp, Jeri Lynn Kemph, Jeri Lynn Kemps, Jerri Dunman, Jeri Lynn Jones, Jerri Lynn Jones, Jerri Lynn Wyrick Kemps, Stormy Thompson, and Jerri or Jeri Lynn Wyrick, was jailed Nov. 6 on a prohibited substance in correctional facility warrant. She also has an outstanding Hunt County charge for violation of probation-prohibited substance in a correctional facility, as well. Bond on the Hopkins County charge was set at $50,000.


If you have an emergency, dial 9-1-1
The Hopkins County Sheriff's Office is located at 298 Rosemont Sulphur Springs, TX 75482. You can reach them for non-emergency matters at (903) 438-4040.