Sulphur Springs Man Jailed For The Third Time In Less Than A Year
November 19, 2020 – A 43-year-old Sulphur Springs man was jailed for the third time in less than a year.
Sulphur Springs Police Special Crimes Unit Sgt. Joe Scott reported stopping Cris Glenn Brown on Texas Street at Jarbo Street for a traffic violation. A record check revealed the man had an active warrant for his arrest. Brown was arrested at 5:14 p.m. Nov. 18 for surety off bond on a family violence assault impeding airway charge.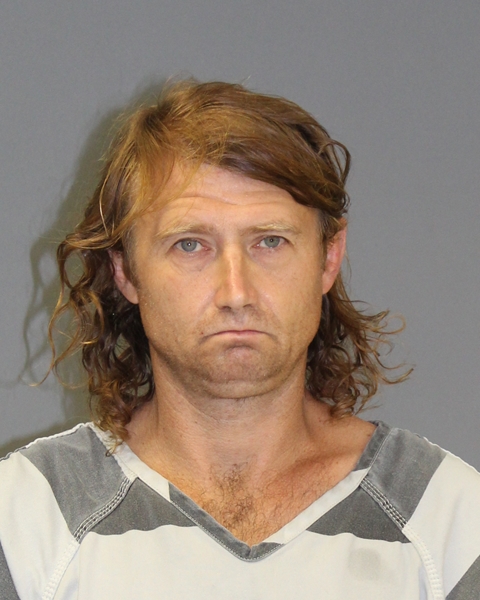 Brown was accused Aug. 6 of choking a 19-year-old household member to the point she could not breath. The teen also had multiple injuries on both arms, allegedly from being grabbed around the arms, police alleged in the August arrest reports. Consequently, Brown was arrested for assault of a household member that impeded breathing on Aug. 6. He was released from jail the next day on a $10,000 bond.
Brown was indicted on the assault impeding breathing charge during the Nov. 6 Hopkins County Grand Jury session.
The 43-year-old Sulphur Springs man was also arrested Dec. 23, 2019 on a warrant for not taking care of an expired registration charge.
Jail records also show that Brown has one prior assault arrest on his record, a July 23, 2006, assault causing bodily injury to a family member charge.
KSSTRadio.com publishes Sulphur Springs Police Department reports and news. The Police Department is located at 125 Davis St., Sulphur Springs, Texas. Non-emergency calls can be made to (903) 885-7602.
If you have an emergency dial 9-1-1.
The Sulphur Springs Police Department continues to serve its citizens with pride in its overall mission and will strive to provide the best possible police force in the 21st century.
If you have an emergency, dial 9-1-1
The Hopkins County Sheriff's Office is located at 298 Rosemont Sulphur Springs, TX 75482. You can reach them for non-emergency matters at (903) 438-4040.