Hay bale art is once again appearing around Hopkins County. Making art, or possibly making a statement with hay bales has become part of our fall festivities.
The purpose of the event is to:
Creating a Fun and Entertaining way to Celebrate the Hopkins County Fall Festival
Recognizing the Importance of Hay on the Economy of Hopkins County
Developing County Spirit, Teamwork, and Hometown Pride
Encouraging our community to show support to this industry and have fun!
Judging will take place on Friday, October 16th and the winners will be announced at the Civic Center at 2:00PM Saturday October 24th, 2020.
KSST found this submission on Sunday October 11th, 2020.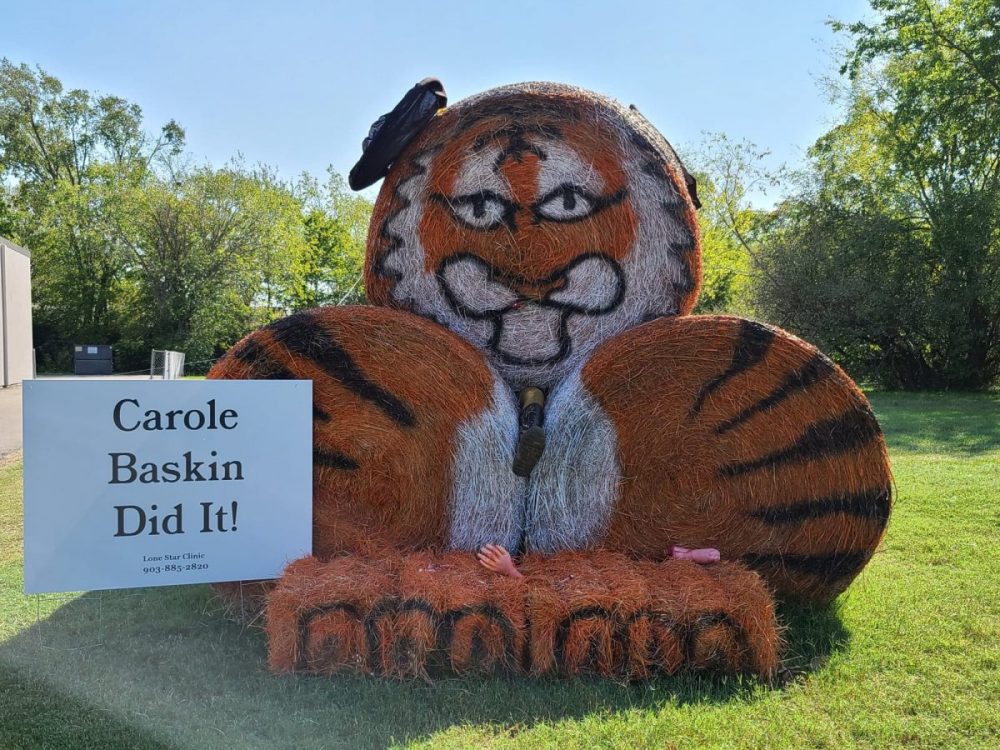 If you have a picture of your submission, or you feel one is news worthy, email it to us at [email protected]