Speaking Friday, Wildcats Athletic Director and Head Football Coach Greg Owens gave KSST his current take on possible fall football, UIL and Coronavirus.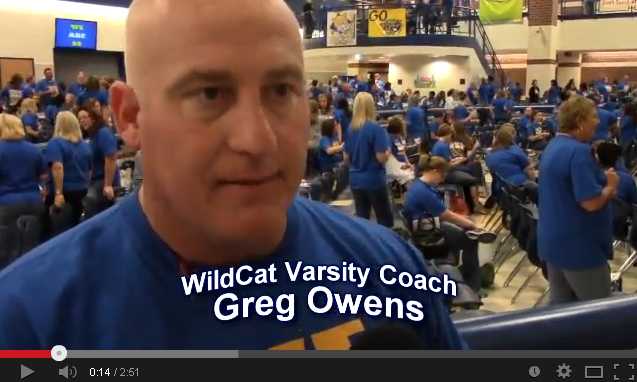 He said he is still seeking guidance and direction from the UIL. He noted the current spike in new COVID-19 cases in Texas and added Texas Governor Greg Abbott is pulling some things back as a result. Coach Owens said we will see what things look like in July.
The beginning of fall football practice is scheduled for August 3. He said right now UIL does not know what they will do, so he said he's waiting.
Coach Owens said he believes in a safety first approach. He said he would rather see the spike in new COVID-19 cases now rather than when they hope to get school started in late August.
Coach Owens said what they have done this month with The Edge conditioning program has been good and right. He said we have been fortunate and have not had a single case of coronavirus among athletes that he knows of. Coach Owens said players are also fighting Saharan dust and a stomach virus that is going around right now.
He said the kids want to work and to come to The Edge. Again he said The Edge had been good and productive.