Hopkins County residents will have the opportunity later this month to get rid of large household items during the annual Hopkins County Cleanup Days.

Hopkins County Commissioners Court previously delayed setting the cleanup days until restrictions from the COVID-19 pandemic eased up. With many businesses opening at 50 percent capacity and others slated top open later this week, Commissioners Court has opted Monday to schedule the annual cleanup event at the end of the month.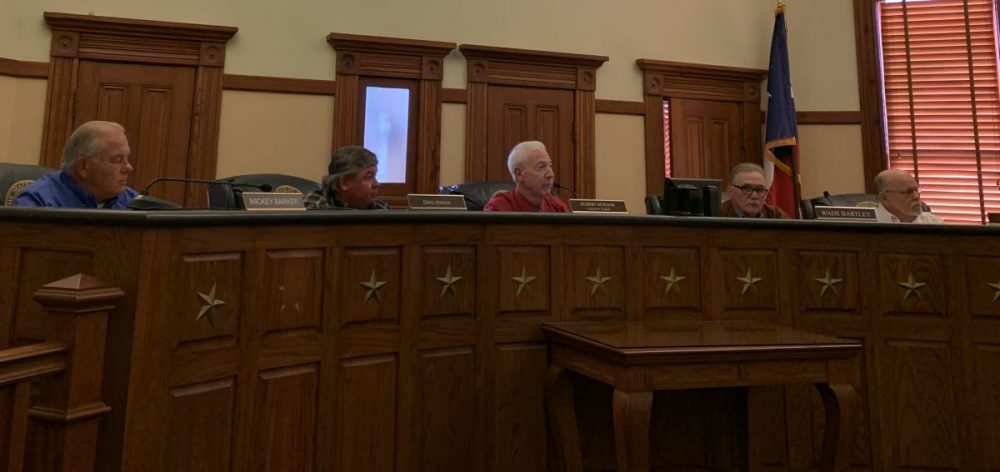 This will allow precinct crews can focus on road work during the warmest months of the year, without having to assign staff to the barn to assist with cleanup efforts.
Precinct 3 Commissioner Wade Bartley asked if the days would be changed if there is bad weather on May 29-30.
"We can't control the weather. We need to get this out the way so we can concentrate on roads," said Precinct 1 Commissioner Mickey Barker during the regular Monday Commissioner Court meeting.
"I say let's do it," Bartley said.
"I say do it, no matter what," Barker said.
The motion was initially made by Precinct 4 Commissioner Joe Price and seconded by Precinct 2 Commissioner Greg Anglin, to designate two days as cleanup days, regardless of the weather.
Each of the four county barns will be open from 8 a.m. to 5 p.m. Friday, May 29, and from 8 a.m. to noon Saturday, May 30, for county residents to drop off large unwanted items.
Those collection sites and contact number for each are as follows:
Precinct 1 Barn — 5516 State Highway 19 south, Sulphur Springs; 903-485-2040.
Precinct 2 Barn — 12080 State Highway 11 east, Como; 903-488-3514.
Precinct 3 Barn — 583 County Road 3564, Dike; 903-945-2178.
Precinct 4 Barn — FM 2653 Cumby, 1.7 mile south of State Highway 11 west; 903-582-8840.
There are a few restrictions county residents will need to follow. Tires, shingles, chemicals, household hazardous waste, pesticides, paint and appliances containing freon will not be accepted on clean up days.
The dumpsters will be provided free for county residents only; no commercial disposal accepted. Residents may be asked to present a driver's license, ID card or other document such as a utility bill that contains the person's name and physical address, proving residence within Hopkins County.
Other Agenda Items
The rest of the Commissioners Court meeting May 11 went quickly. with the meeting concluding in less than 15 minutes.
Also included among the consent agenda approved during the 9 a.m. meeting Monday were:
Minutes of the regular April 27 meeting and work session;
A request from American Electric Company to provide electric service on FM 269 in Pickton;
A request from Farmers Electric Cooperative Inc. to construct electrical power distribution facilities that cross over County Road 3506, west of County Road 3507; and
A request from FEC to construct electrical power distribution facilities which include six spans of overhead service down and across County Road 1127, south of County Road 1120.
The Commissioners Court also approved during the May 11 meeting paying the bills and payroll.