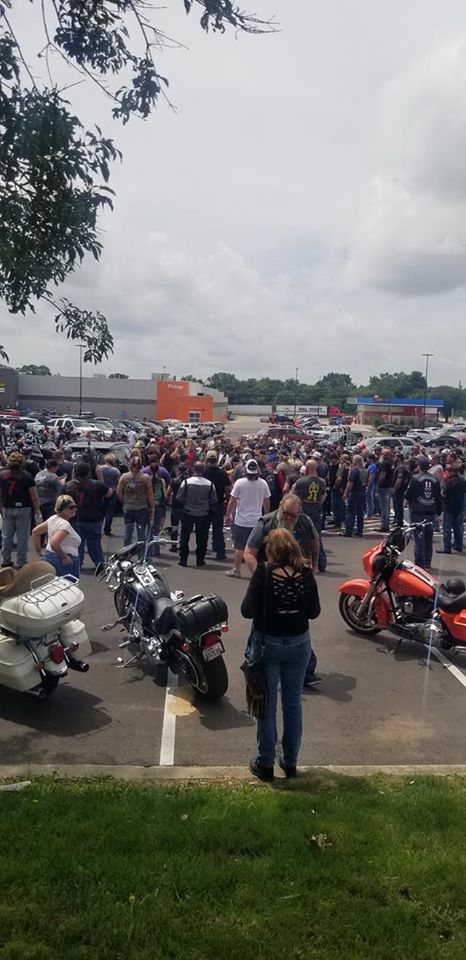 About 300 motorcycle riders from across North Texas showed up in Sulphur Springs to serve as an impromptu "escort" for a young cancer survivor heading home from Children's Hospital, Dallas on Sunday May 23, 2020. The child's dad had placed a post on Facebook, asking if anyone would like to ride along with them on May 23, and expected only a few friends if any, because of a forecast of rain. A surprise awaited them in Sulphur Springs!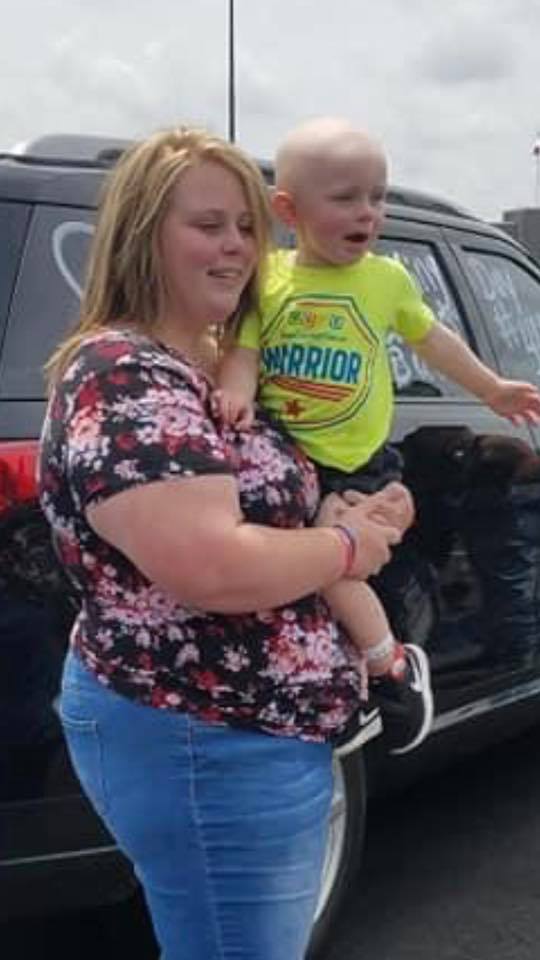 Two-year-old Caston Stewart has been undergoing treatment since 2019 for the Neuroblastoma Stage 3 which he was diagnosed with in his first year of life. Little Caston has only four more Chemo treatments scheduled, and has been doing so well that his doctors released him to go home with his family. It was to be a memorable occasion for them. And to mark it as special and share it with others, Caston's dad Clayton put the word out on Facebook about the path they would be traveling from Dallas to Mt. Vernon, stating that if any area motorcycle riders wanted to join them in an escort fashion to their hometown of Mt. Vernon, that it would be a welcome gesture. And was Clayton surprised, when asked to exit from Interstate 30 and detour to the Wal Mart parking lot in Sulphur Springs, he encountered a huge gathering of motorcyclists waiting to join in the cortege.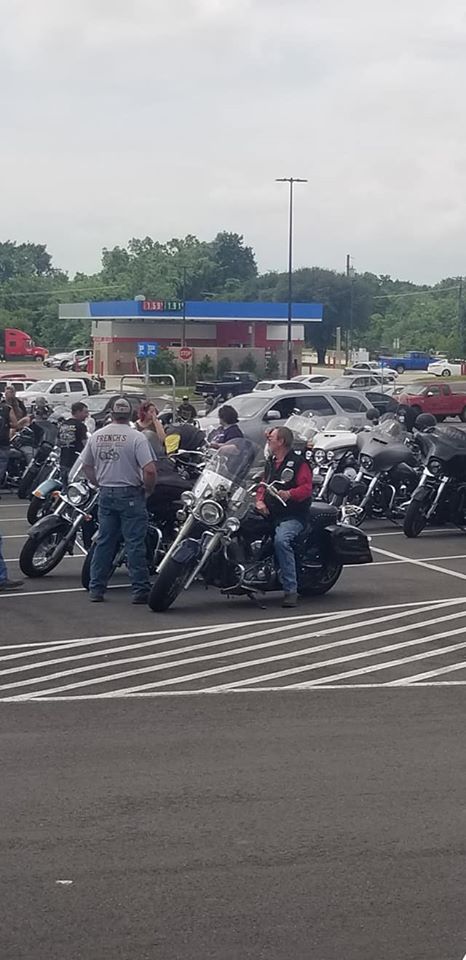 According to Caston's mom Emily Stewart, "apparently Clayton's message on Facebook went viral, because all these riders showed up! I understand some of them are individuals and many are members of riding clubs. They circled around us and held a brief recognition for Caston where everybody applauded before mounting back up for the last leg of the trip to Mt. Vernon with us. It was a show of love and joy for our son on this beautiful day". Emily explained that Caston has been in Children's Hospital for 440 days, since he was admitted last year on March 11, 2019. The child's treatment plan has been successful, allowing him to gain strength and be released from hospital confinement. His mom added "Caston is a true fighter, and now he is acting like a normal 2-year old! His two brothers are going to be so happy to have Caston home, and have us all back home again."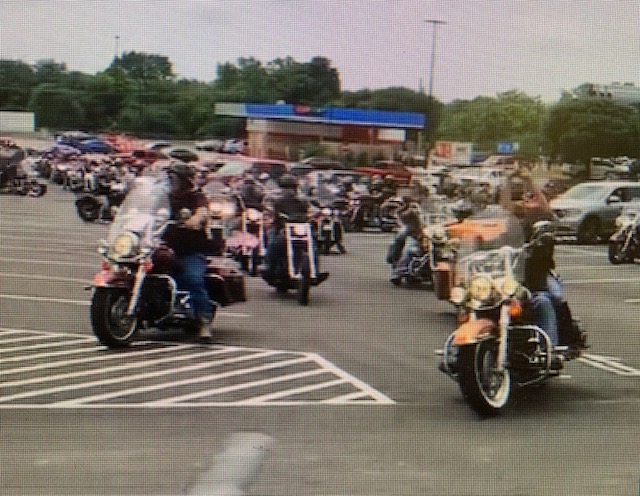 In his hometown of Mt. Vernon and online, fundraisers have been for Caston's medical and family travel expanses have been held. According to the American Cancer Society, Neuroblastoma starts in certain very early forms of nerve cells, most often found in an embryo or fetus. (The term neuro refers to nerves, while blastoma refers to a cancer that affects immature or developing cells). Neuroblastoma occurs most often in infants and young children. It is rare in children older than 10 years. Following treatment, patients continue to be monitored closely by their medical care team.