Como Teen's Arrest Friday Marked His 2nd Trip To Jail In 3 Months
A Como teen's arrest Friday marked the second time in three months the 18-year-old has been jailed in Hopkins County for controlled substance possession, according to arrest reports.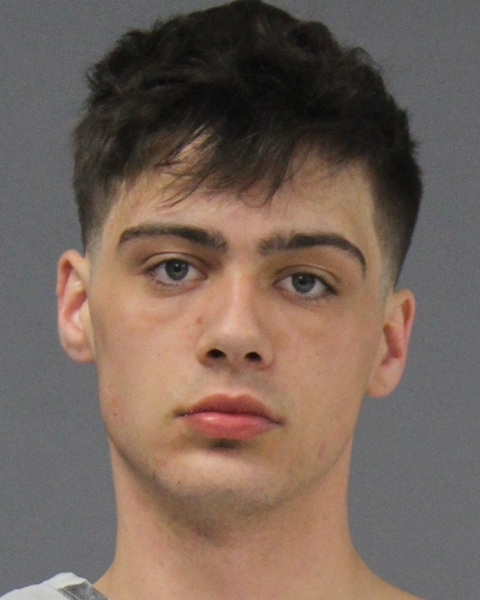 Sulphur Springs Police Officer Adrian Pruitt initiated a traffic stop on a Chrysler 200 just after 4 p.m. May 15 in the 1500 block of College Street. Pruitt alleged both the driver and passenger appeared extremely nervous when contacted. The driver reportedly gave the officer permission to search the white car.
After the search, Pruitt spoke with the passenger, an 18-year-old Como resident, who he noted continued to appear "extremely nervous." The teen admitted to having illegal narcotics inside of his pants, then retrieved a bag containing a white powdery substance suspected to be cocaine, Pruitt alleged in arrest reports.
The teen, identified in arrest reports as Bryer Ray Parnell, was taken into custody and transported to the county jail, where he was released to jail staff. A search of the teen by jail staff allegedly revealed another bag containing a crystal-like substance suspected to be methamphetamine.
Parnell was arrested on two possession of less than 1 gram of a Penalty Group 1 controlled substance charges, according to arrest reports. He remained in Hopkins County jail Saturday morning, May 16. Bond was set at $5,000 per charge.
The arrest marked the second time in 3 months that Parnell has been arrested locally on a controlled substance charge, according to jail reports.
He was also arrested Feb. 23, 2020 by Hopkins County Sheriff's deputies for possession of 1 gram or more but less than 4 grams of a Penalty Group 2 controlled substance, after claiming a bag of Ecstasy pills found in a vehicle curing a traffic stop, according to arrest reports. He spent Feb. 23-25 in the county jail, before being released on a $10,000 bond on the Penalty Group 2 charge, according to jail reports.
KSSTRadio.com publishes Sulphur Springs Police Department reports and news. The Police Department is located at 125 Davis St., Sulphur Springs, Texas. Non-emergency calls can be made to (903) 885-7602.
If you have an emergency dial 9-1-1.
The Sulphur Springs Police Department continues to serve its citizens with pride in its overall mission and will strive to provide the best possible police force in the 21st century.
If you have an emergency, dial 9-1-1
The Hopkins County Sheriff's Office is located at 298 Rosemont Sulphur Springs, TX 75482. You can reach them for non-emergency matters at (903) 438-4040.