Trustees To Hold Special Meeting To Address Employees Pay During Emergency School Closure
Sulphur Springs ISD will be making a formal decision by noon on Thursday, March 19, about extending the date through which schools are closed and will send out notifications about it when the decision is made.
SSISD addressed some community questions related to school, including credits and course work, and have provided a link where concerned parents can submit questions.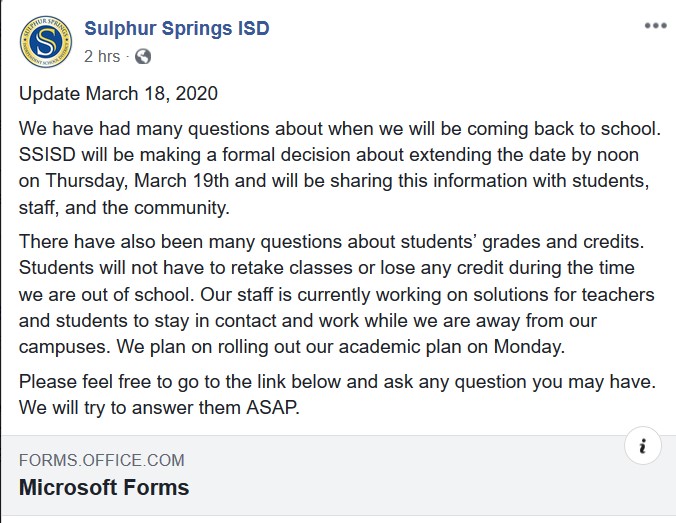 Sulphur Springs ISD Board of Trustees have called a special meeting tonight at 6 p.m. The only action item on the agenda, to "discuss and consider possible action regarding resolution to pay employees during emergency school closure," is to be discussed during an executive session. Any action would immediately follow that session.