Parents Need To complete Home Technology Survey on MGISD Website ASAP
Miller Grove ISD will be closed another week, through March 27, with online learning beginning Monday, March 23. The situation will be evaluated every two weeks after that, school officials announced on the school website Wednesday evening.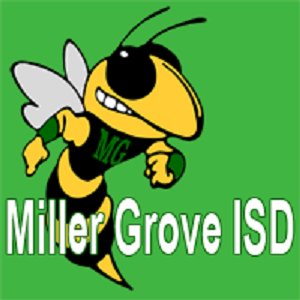 Updates from the Centers from Disease Control, local and state officials were cited as factors in the decision.
"We believe that it is in the best interest of public health to support social distancing by closing schools for traditional instruction. As you may have seen, many of our fellow school districts are facing this same situation. We will notify you of any changes as soon as we have the information," the MGISD release states.
Saturday, March 21, has been designated for materials pickup at the school. From 9 a.m. to noon, students can pick up items that are in their locker/classroom as well as electronic devices supplied by the school and hotspots provided by the school, if needed, and any other supplies they may need.
Elementary parents should pull their vehicle into the elementary parking lot, the same as they would for drop off and pick up. Junior high and high school parents/students should pull up to the front door of the school.
All are asked to please remain in their vehicles; school employees will deliver the items to the car.
Miller Grove FFA advisor also noted that due to the extended school break, the Community Clean-Up Day planned for March 21 will have to be rescheduled after students return to school. All FFA events and contests scheduled through Aprils, like all other school events and competitions have been canceled at this time as well.