Hopkins County Commissioners and Emergency Management officials, during a commissioners work session Monday, reported steps are being taken in Hopkins County related to novel coronalvirus.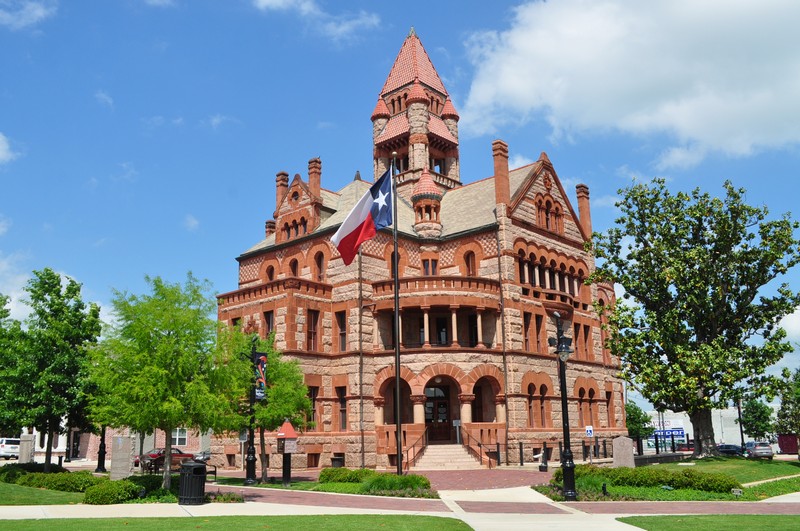 Local emergency managements officials are in daily contact, often multiple times daily, with the Department of State Health Services epidemiologist by phone as well as with and the Texas Division of Emergency Management regarding the COVID-19 situation in Texas and the country.
As of last reporting, no confirmed cases of COVID-19 had been reported in Hopkins County. Anyone who suspects they have symptoms — fever, dry cough and shortness of breath — are urged, per the CDC and DSHS to contact their primary care physician. Each will be screened that way using state and federal medical guidelines. Those who meet them will be given a number to be tested. Tests are available in Hopkins County for those who truly present symptoms and have been potentially exposed to COVID-19. The established protocol will be followed regarding testing and treatment or isolation.
County emergency management officials will be meeting again this afternoon with "stakeholders" from the various agencies, schools, medical facilities and other to discuss the issue and make sure all are "on the same page," according to the judge and emergency management officials. Press releases regarding "factual information for Hopkins County" will be posted on the Hopkins County, Texas Emergency Management Facebook page. County officials encourage everyone to check there for that information, the officials noted. They hope to have daily updates, as information becomes available.
District Tax Assessor/Collector Debbie Pogue Mitchell addressed the court regarding precautions her office can take to better protect her staff as well as the general public from potential exposure to germs and illnesses. Hand sanitizer and bleach are being made available to her staff to clean. Anyone who has business with the county that can be handled by mail or online are encouraged to do so. Tax notices and vehicle registration notices include information on where those items can be paid and handled online.
Hopkins County Judge Robert Newsom noted that "County government will continue. We will be here and continue to work for you."
Meetings, such as commissioners court and work sessions, will continue on schedule at this time.
County officials ask that people who have fever or have illnesses that are contagious to please stay at home until they are well so that others are not infected.
The county jail and fire department have implemented no visitor policies at the station until the threat of COVID-19 has passed. Only essential personnel are being admitted. Sheriff Lewis Tatum reported his staff are being checked for fever and symptoms of illness as they report for work. Only essential people are being allowed into the jail.
The trustee work program continues, but inmates will not be allowed to enter stores for supplies. Also sanitizing is ongoing at the sheriff's office. Bleach spray is being used at least hourly on all door handles and frequently touched surfaces in the building, according to Tatum.
Eighth Judicial District Judge Eddie Northcutt Friday reported access to necessary court proceedings is being restricted to essential personnel. To adhere to the open courts rules, accommodations may be made with notice. Many dockets and proceedings are being rescheduled until threat from COVID-19 has passed.
City officials also reported that they too are coordinating with the other local agencies regarding public safety response to make sure all are on the same page. The city has also canceled all court hearings and trials in the Municipal Court until further notice.
The Senior Citizens Center is closed until further notice as a precaution for older residents who the CDC and DSHS report are more vulnerable to illness. Meal A Day program will continue to operate out of the center for meal delivery. All other activities are suspended until the facility reopens, according to SCC Program Director Karon Weatherman and City Manager Marc Maxwell.
The City of Sulphur Springs today on their page posted that due to CDC recommendations, the public library will close it's doors beginning March 17 at 6 p.m. Those in need of books need to visit the library today and tomorrow. Any late fees accrued will be waived until the library can safely re-open it's doors.
All are reminded to avoid large gatherings and observe good hygiene, per CDC recommendations, to reduce risk of exposure to illnesses.