The Hopkins County Emergency Management Team reports a second positive case of COVID-19 has been confirmed in Hopkins County by Texas Department of State Health Services.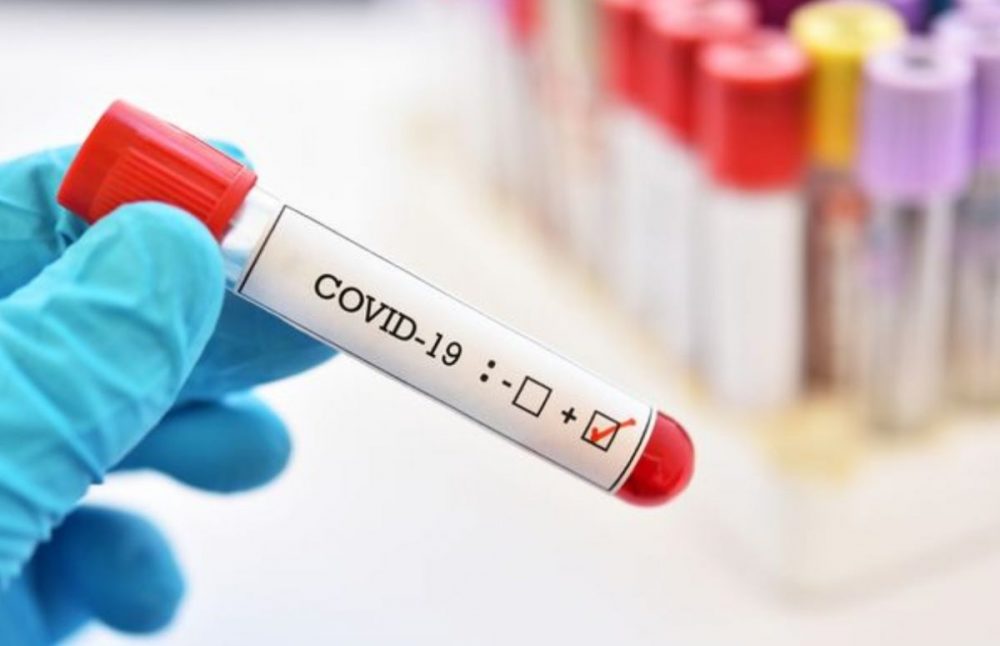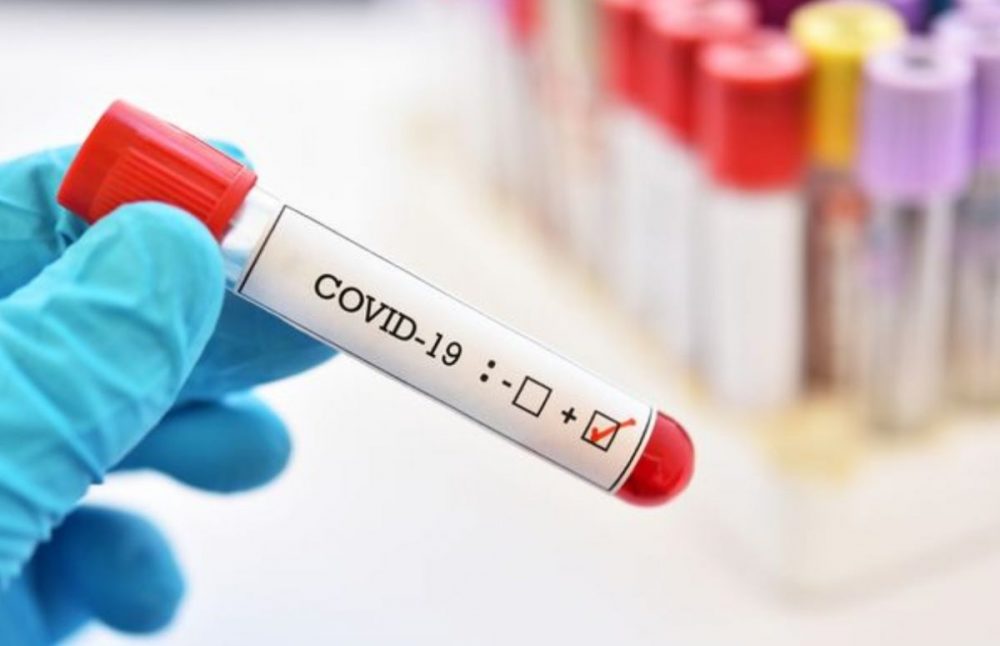 Th HCEMT was notified Sunday morning by DSHS, but received very few details regarding the case. It should be assumed at this point that the diseases was community spread not travel related, the officials said shortly after noon Sunday.
The officials said it is their understanding that both of the individuals in Hopkins County who tested positive are in self isolation. No additional information was available regarding the individual's health condition.
While no additional measures are planned this time city or county wide, local emergency management officials remind local residents of the importance of good hygiene and social distancing as the virus continues to spread across the world, country, state and communities.
The HCEMT asks that everyone be especially vigilant in these areas as the virus spreads. The emergency officials ask community members to also stay home unless necessary for supplies or necessary employment. The officials urge people to refrain from hosting social gatherings as the community and nation works to "flatten the curve" of COVID-19. While the weather has been nice the last few days, they ask people to continue to remain at home when possible so as not to spread or contract COVID-19.
Texas is doing better than some states statistically, with 2,552 of the 25.483 tests coming back positive for COVID-19, the local officials reports. There have been 34 deaths so far in Texas, however. To prevent others in the community from contracting the virus and other potentially worse circumstances, the officials urge people to closely follow the CDC recommendations regarding COVID-19. After three weeks of measures, it is hoped that the spread.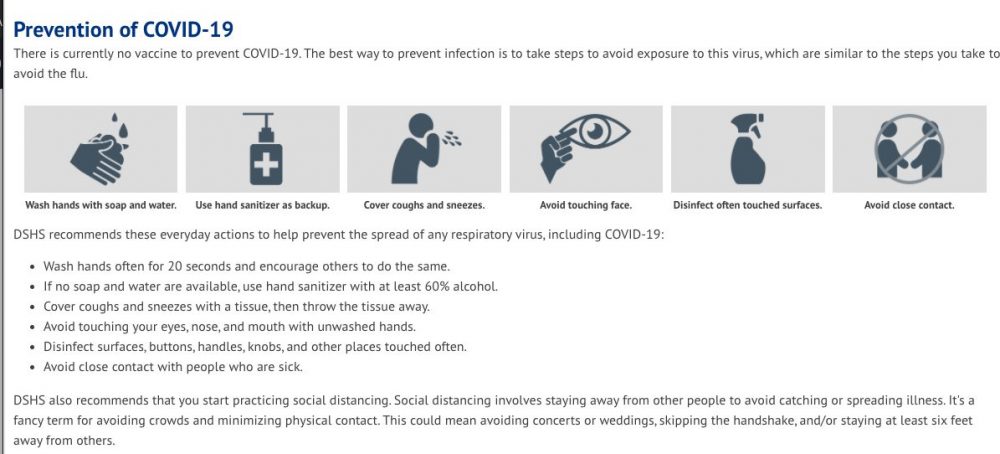 Included below are the CDC recommendations and guidelines in Spanish: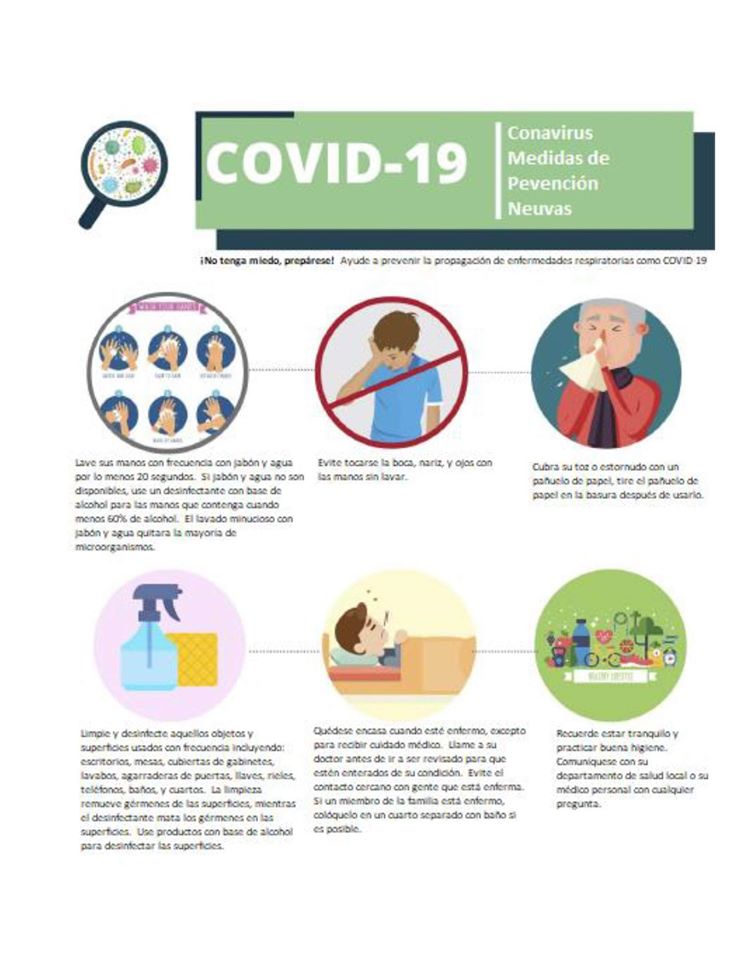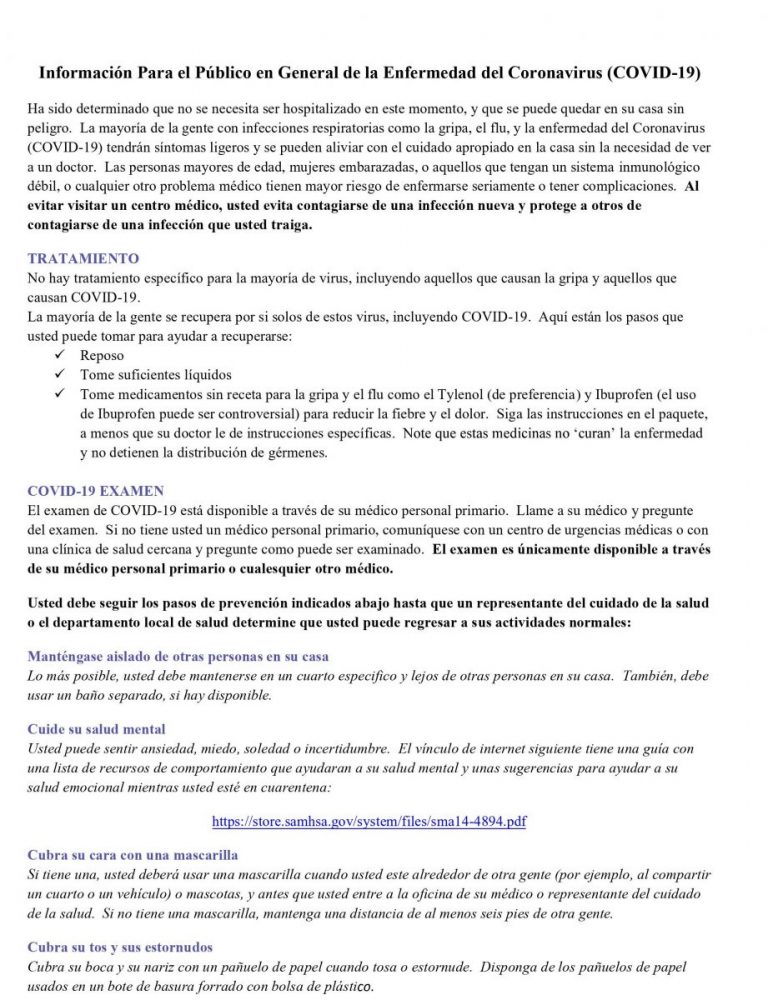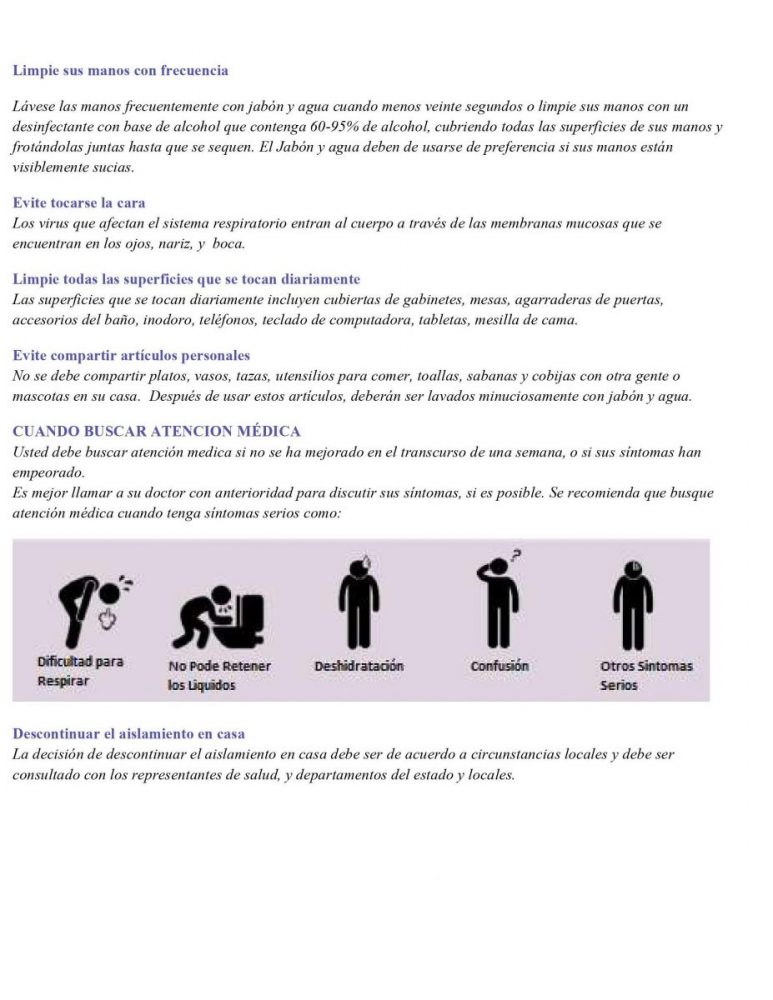 ---