COVID-19: Hopkins County Genealogical Society Library Closed Until Further Notice
The Hopkins County Genealogical Society library will remain closed until further notice. This closure includes cancellation of Thursday night's – March 19th, 2020 – monthly meeting with speaker Matt White, as well as next week's "Lunch & Learn" featuring Boo Maxwell Marshall on Wednesday – March 25th, 2020.

The Society will notify everyone when the library resumes normal hours.
We value the health of our volunteers and patrons, so we felt the need to take this action. We will re-evaluate next week-end whether or not to continue to be closed based on the factors we know then.
Everyone be safe and use this time home-bound to do additional research.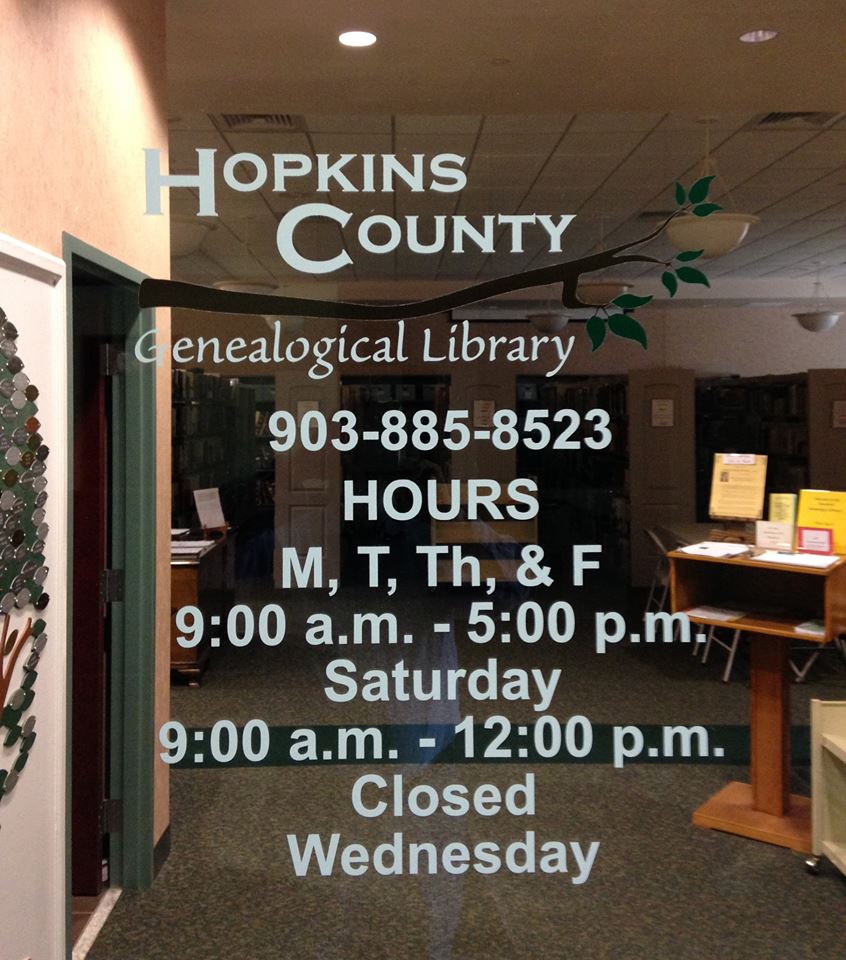 ---