After a 27-27 tie at the half, the Wildcats Basketball Team outscored the Greenville Lions, 36-25 in the last two quarters to take a 63-52 district win before a large raucous crowd at the main gym at Sulphur Springs High School Tuesday night (February 4). Junior Boo Wilkerson led the third quarter surge with 10 points, as the Wildcats outscored Greenville 17-10 in the third quarter to take a 44-37 lead. Wilkerson, senior Cameron Kahn and senior Day Day Hall had good fourth quarters as the Wildcats outscored the Lions, 19-15 to wrap up the 63-52 win.
The victory may help Wildcats' fans forget the 41-38 loss at Greenville back on January 17. Tuesday night, Wilkerson led all scorers with 23 points including 4 three-pointers. Hall added 13 points. Kahn scored 12. Senior Grayson McClure scored 7 points with 1 three-point basket. Junior point guard Lamodrick Johnson and sophomore post Justin Haire had 4 points each. Greenville point guard Quin Anderson led the Lions with 21 points including 3 three-pointers, one which had to be from 35 feet. Cameron Smith had 14 points and Jeremiah Abrego scored 12 points. The Wildcats, ranked #8 in Class 5A, remain in a first place tie with Mount Pleasant after Tuesday night's games. Both have 5-1 district records. Mount Pleasant defeated Texas High, 59-37 Tuesday. The Wildcats travel to Mount Pleasant for a first place showdown Friday night. The Wildcats improved their season record to 23-7. Greenville lost their fourth straight district game. They slip to 2-4 in district play and 25-8 for the season.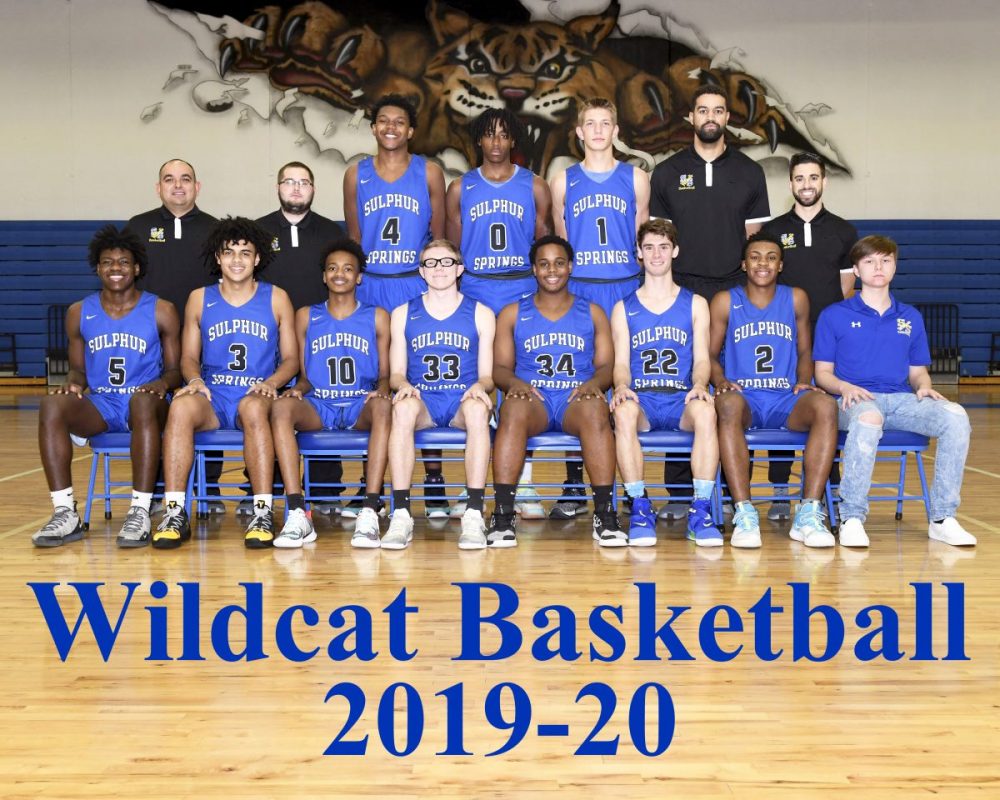 ---
KSST is proud to be the official Wildcat and Lady Cat Station. We broadcast Sulphur Springs ISD games year round live on radio. When allowed, we also broadcast games via our YouTube channel.