The Wildcats and Lady Cats Basketball Teams play at Lindale in district games on this game day Friday (January 31).
The Wildcats come into the game ranked #9 in Class 5A. The Wildcats are tied for first place in district with Mount Pleasant. Both have 3-1 district records. The Wildcats are 21-7 for the season. The game at Lindale will complete the first half of district play. Wildcats Coach Clark Cipoletta has a lot of respect for Lindale. He says they are a disciplined team, well coached and fundamentally sound. Coach Cipoletta notes the Eagles defeated Greenville. He says expect Lindale to play man to man defense and use cuts and reads on offense. Coach Cipoletta says the Wildcats can't go in lazy. He feels the Wildcats athleticism and height should gives them advantages.
For the Lady Cats Basketball Team, the time to start racking up district wins is now. The Lady Cats, 1-5 in district play, visit Lindale. Sub-varsity action gets underway beginning at 5 p.m. The Lady Cats JV begins at 5 p.m. in an auxiliary gym while the Wildcats JV will be playing in the main Lindale gym also at 5 p.m. The Wildcats Freshman will play in an auxiliary gym at 6:15 p.m. The Lady Cats Varsity takes on the Lady Eagles in the main Lindale gym starting at around 6:15 p.m. The Wildcats varsity game will follow at around 7:30 p.m. The Lady Cats only have four district games left. Lady Cats Coach Brittney Tisdell says all district teams, except for unbeaten Royse City, are still battling for those other three playoff spots. Lindale has been up and down playing very well in Sulphur Springs and then losing to Greenville. Coach Tisdell says all the teams are playing quite a few younger players.
KSST Radio will bring you Lady Cats and Wildcats varsity games from Lindale with live video and audio streaming beginning at around 6:15 p.m. The games will also be posted to YouTube and will be aired at a later date on Channel 18 on Suddenlink Cable.
The Wildcats and Lady Cats Soccer Teams are also playing on this game day Friday. The Wildcats are at home and the Lady Cats are on the road. Both are playing very good teams.
The Wildcats will be at home at Gerald Prim Stadium taking on the Lovejoy Leopards. The Wildcats have a season record of 5-4-4 The Wildcats have not had a loss since January 11 in the Longview Varsity Tournament when Coach Alexi Upton gave everyone a chance to play and took a narrow loss to Forney. Since then the Wildcats have gone 3-0-3. Lovejoy has a solid soccer program. The Leopard's were preseason ranked #4 in Region 2 in Class 5A. The two teams have a history of playing close competitive games. There will be a JV contest at 5:30 p.m. at The Prim. The varsity game will follow at around 7:15 p.m.
The Lady Cats Soccer Team will have their hands full at Wylie East Friday. Lady Cats Coach Javier Aguayo says the Lady Raiders are 10-0-2 for the season. They have already defeated three of the Lady Cats district foes, Mount Pleasant, Royse City and Lindale. At Wylie East tonight, there will a JV game at 5:30 p.m. The varsity match will follow at around 7:15 p.m.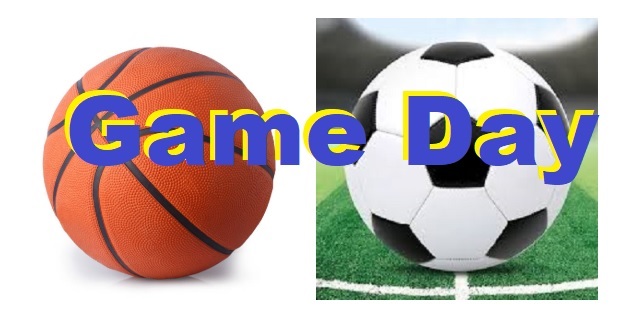 ---
KSST is proud to be the official Wildcat and Lady Cat Station. We broadcast Sulphur Springs ISD games year round live on radio. When allowed, we also broadcast games via our YouTube channel.