Funeral service for Jim Wilson, age 74, of Sulphur Springs, will be held at 2:00 p.m., Saturday, February 1, 2020 at West Oaks Funeral Home Chapel with Rev. Jay Porterfield officiating. Interment will follow at Greenview Cemetery with Lance Looney, Key Walker, Reese Walker, Austin Wilson, and Colton Wilson serving as pallbearers. Honorary pallbearers will be Don Nelms, Dick Towers, Tom Kirkpatrick, Robert Cook, Larry Looney, Buddy Walker, and his coffee drinking club, Jon Patton, Clyde Browning, James Bagwell, and Joe Williamson, posthumous.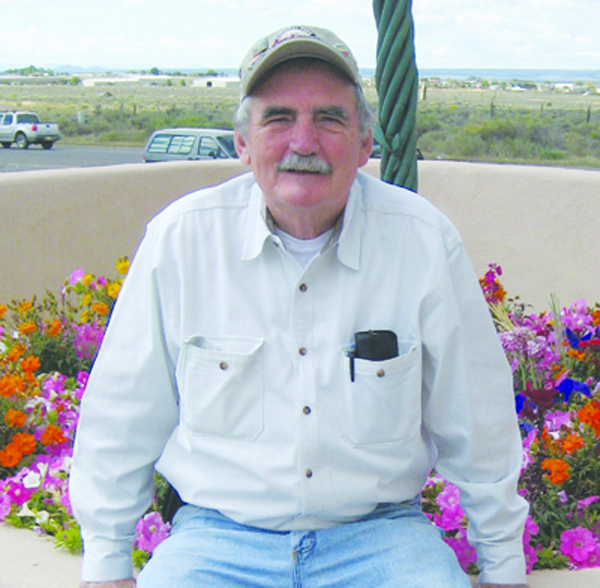 Visitation will be held at 1:00 p.m., prior to service. Jim passed away on Tuesday, January 28, 2020 at Christus Mother Frances Hospital in Tyler. He was born on August 10, 1945 in Deport, TX, the son of Austin Wilson and Imogene Tidwell Wilson. He married Joy Walker Wilson on November 16, 1990 in Hugo, OK. She survives. He was a retired store manager for Auto Zone.
In addition to his wife Joy, he is survived by children, Jay Wilson and wife Kathleen of Paris, TX, Brandy Wilson of Memphis, TN, Jay Porterfield and wife Amber of Sachse, TX, and grandchildren, Austin Wilson, Colton Wilson, Finn Bullock-Wilson, Castleton Porterfield, McCleary Porterfield, and Noelle Porterfield. He was preceded in death by his parents and son, Shane Wilson. He and his wife Joy owned The Millennium Shopper and Flippin Printing.
Memorials may be made to the Greenview Cemetery Building Fund, PO Box 1504, Sulphur Springs, Texas 75483.
Arrangements are under the direction of West Oaks Funeral Home. www.westoaksfuneralhome.com
---