If you've got a sweet tooth, the local Girl Scouts have just the treat for you. The annual Girl Scout Cookie sale is under way, with several longtime favorites as well as a few newer treats too offered to temp your taste buds. There's even a gluten free cookie available.
Among the treats sold for $5 each are Samoas, Thin Mints, Tagalongs, Do-si-dos, Trefoils and Lemon Ups. S'Mores and the gluten free Toffee-Tastic are available for $6.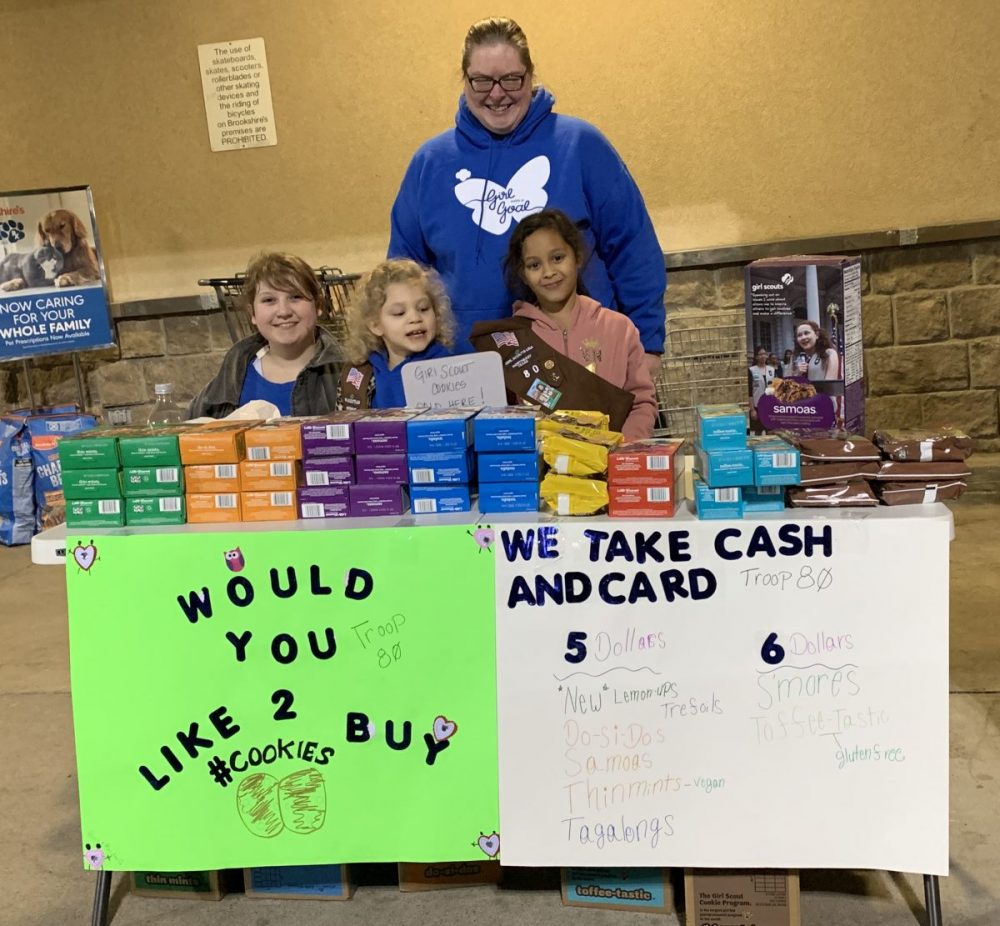 Girl Scout Troop 80 started their big campaign Friday evening at Brookshire's. If you missed them, members of Troop 80 will be at Walmart, 1750 South Broadway St., Saturday, Feb. 1 from 10 a.m. to 8 p.m. offering cookies for $5 and $6 each. Local Girl Scouts will also be set up most evenings in February after school and on some weekends, outside Brookshire's.
Additional times and locations Girls Scouts will be selling cookies can be found on the Girl Scouts website by entering your Zipcode in the "Find Cookies!" bar just below the main menu. There's even an app for iOS and Android mobile devices.
The annual cookie sales are designed to help Girls Scouts learn five skills that are essential to leadership, success and life: goal setting, decision making, money management, people skills and business ethics.
---
Find out about more community and local events on KSSTRadio.com.