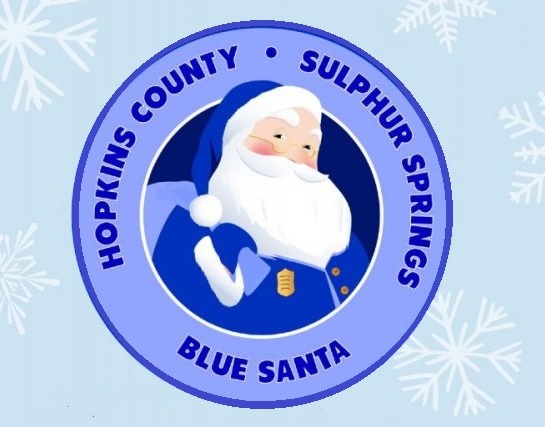 If you missed the Blue Santa drive earlier this week, those who wish to give can still do so at tonight's parade as well as in the designated Blue Santa barrels at businesses, the sheriff's office at 298 Rosemont St. in Sulphur Springs, and various agencies throughout the county.
The sheriff will be pulling the Blue Santa trailer during the Lions Club Lights Christmas Parade, and Blue Santa helpers will be accepting donations before and during parade.
All toys collected will go to help ensure the children on this year's list have plenty of gifts to open this Christmas. As of 7 p.m. Tuesday, monetary donations had grown to over $13,000 contributed during the annual toy drive. Last year, Blue Santa money donations amounted to over $18,000 with bicycle donations of almost 100.
Barrels were still out at various location at lunch Friday, for those who wish to contribute.
Distribution for those who are registered to benefit for this year's drive is set for next weekend.