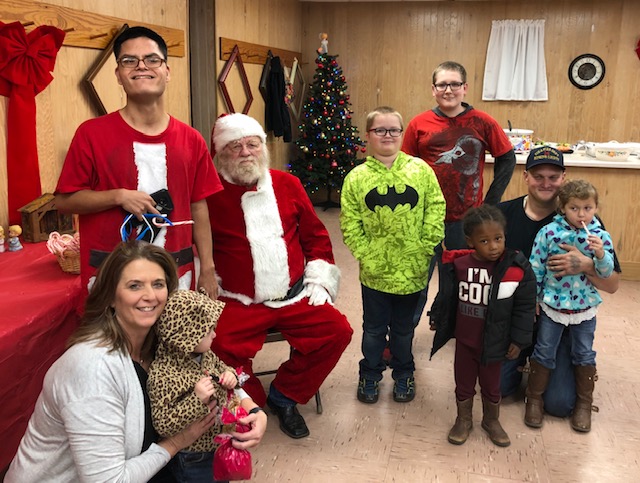 By Jan Vaughn
We had a small, but good, group at the Tira Christmas Party on Saturday night. Following the meal, the Tira Volunteer Firefighters were recognized for their service to the community. Tami Joslin read the Christmas story from the Bible, and then Santa Clause arrived to visit with the kids.

Chip and I spent Friday and Saturday Christmas shopping in Tyler. We stayed at The Villages Resort on Lake Palestine on Friday night and we went to the "Up In Lights" Christmas drive-through light park.
On Saturday night, we drove through Doctor's Creek at Cooper Lake State Park to see the Christmas light displays after the party.
We went to the Christmas program and lunch at Posey Baptist Church on Sunday and enjoyed seeing several of our family members in the program.
On Monday night, we celebrated Christmas with Keith and Frances Klein, Phil and Carla Kenley and Shirley Charles at the Klein's house. We enjoyed eating and playing games.
We went to our Sunday School class party at the home of Greg and Karon Adams on Tuesday night and had great food and fun.
I met friends Yvonne Weir, Regina Taylor and Kathy Froneberger for a Christmas lunch in Sulphur Springs on Tuesday.
I hope to get a lot of reports from others of holiday activities next week. I want to take this opportunity to wish you all a very merry Christmas!
I always need and appreciate input from my friends to help keep me informed of news in our community. If you have any news pertaining to Tira residents, past or present, please contact me, Jan Vaughn, 903-438-6688 or [email protected]