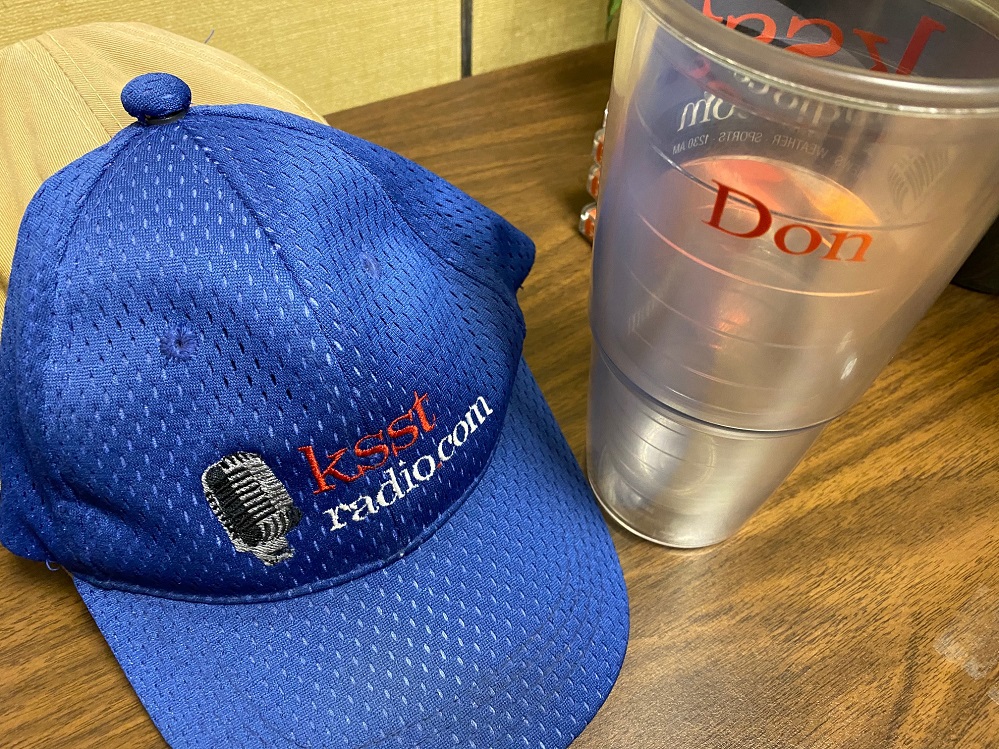 By Don Julian
A review of the sports files recently produced a list of 16 top stories involving Wildcats and Lady Cats teams during 2019. The list began running Monday, Dec. 23, and will continue through the first day of the New Year, with additional numbers on the list added throughout the week. On Jan. 2, a story will provide the entire list of 16.
#5 SSHS Sports Story for 2019: Lady Cats Volleyball Matches Best Finish Ever
My #5 SSHS Sports Story for 2019 is the Lady Cats Volleyball Team going as far as any Lady Cats Volleyball Team ever. This year, the Lady Cats made it to the Area round. That matches the 2015 Lady Cats under Head Coach Allison Irvin, who won a bi-district match against Corsicana at Forney in incredible fashion, before losing an area match to a strong Mansfield Legacy team.
This year's team was an up and down group for most of the season, including in district play, where they made the playoffs as a fourth seed. However, first year head coach Bailey Dorner had the Lady Cats playing their best at the end of season.
Most impressive was the Lady Cats bi-district win over old foe Hallsville before a large crowd at Tyler Junior College. Then, came an epic struggle against Forney in the Area game at Canton. The Lady Cats gave the Lady Rabbits all they wanted and came up just short.
My #5 top moment in SSHS sports in 2019: the Lady Cats Volleyball Team makes it into Area competition, tying the best finish ever for Lady Cats' volleyball team.
#4 SSHS Sports Story for 2019: Wildcats Baseball Team Turns Disaster Into Success, Making It to Area
My #4 top sports moment for SSHS in 2019 is Wildcats Baseball making it to Area, after a solid two game bi-district sweep of always tough Hallsville.
Two- thirds of the way through the district baseball campaign, this year's Wildcats looked to be finished. On April 9, in Greenville, the Wildcats gave up a last inning lead and lost to the Lions. It was the Wildcats sixth loss in a row and their district mark was an unremarkable 2-8.
Then, something happened. At home against Greenville, the Wildcats got solid pitching and broke their losing streak. More importantly, they began a winning streak. Then, they swept two must-win games each from Mount Pleasant and Texas High. The five-game win streak was enough to secure the fourth seed in the playoffs.
That set up a bi-district series with old foe and district champion Hallsville. The Wildcats continued to win taking care of Hallsville in a pair of games at Wildcats Head Baseball Coach Jerrod Hammack's favorite field, Mike Carter Field in Tyler. A tough three game loss in Area against Joshua ended the season, but no one can take away what the 2019 Wildcats accomplished by getting off the mat after being knocked down and rallying to make a special season out of it. The sweet win over Hallsville is one Coach Hammack will always savor.
My #4 top moment in SSHS sports in 2019: the never give up Wildcats Baseball Team making it all the way to the Area round in the playoffs.
#3 SSHS Sports Story for 2019: Lady Cats Softball Gets to Third Round of the Playoffs, Where Unfortunate Call Helps End Season
My #3 SSHS sports story features another good playoff run that continued into the third round, before a tough call at home plate left all Lady Cats softball fans with a very bad taste in their mouths.
Despite a team that featured 10 seniors, many of whom had played together for four years, the Lady Cats found themselves as improbable district champions. It took an upset of Mount Pleasant in their final district game and the Lady Cats hanging on to survive their last district game at Texas High.
With the #1 seed in the district, the Lady Cats easily got by Whitehouse in bi-district and Midlothian in Area. Then, came a match-up with old foe and former district nemesis Hallsville. The Lady Bobcats won the first game in a best two out of three series, but the Lady Cats were poised to take game two to send it to a third game.
The Lady Cats trailed 1-0 going into a fateful top of the sixth inning. Brinklee Driver opened the inning with a home run that tied the game. With two out, Maddie Millsap got a single that scored Sadie Stroud and apparently Sierra Smith with two go ahead runs. However the home plate umpire ruled that Smith had failed to touch home plate and was out. Lady Cats Coach David Carrillo, who viewed the play from a short distance away, argued the call to no avail. KSST video of the play appeared to show Smith touching home plate. The Lady Cats lead was now not 3-1 but 2-1. Hallsville scored one in the bottom of the sixth and won the game with a run in the bottom of the ninth. The Lady Cats season ended with a controversial third round defeat.
My #3 SSHS sports moment for 2019: Lady Cats softball makes it into the third round, before a questionable call goes against them in a season-ending loss.