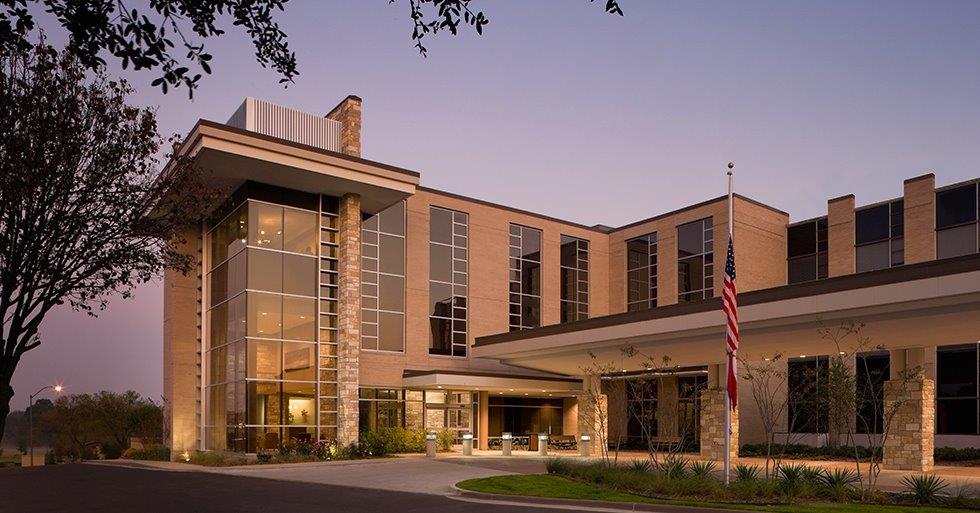 CHRISTUS Mother Frances Hospital-Sulphur Springs has been "super busy" over the last 2 months, with a 28 percent increase in patient admissions during November alone. The emergency department experienced an almost 16 percent patient increase, CMFHSS Ministry President and Chief Executive officer Paul Harvey told Hopkins County Hospital District Board of Directors during their regular bimonthly meeting Tuesday night.
Thus far, the hospital has seen an increase, but has not experienced a significant spike in flu cases, despite reports of medical facilities around the region being hit pretty hard, particularly the Dallas-Fort Worth area, Central Texas and coming in from Oklahoma, according to Harvey. Those seen at the clinic and emergency department tend to be Type B flu, which a lot of the flu vaccines tend not to cover.
"We had one day there in November that we reached 75 patients in the hospital, and kept that pretty much for three or four days. We've had the second floor open for additional patient flow for almost 2 1/2 months now," Harvey said.
The hospital staff tries to adjust scheduling so that the second floor isn't open on weekends, if possible, due to difficulty fully staffing both. A plan is in place and can be activated if there is a "winter surge" in admissions, the hospital administrator explained.
The number of people visiting the hospital from outside the city and county has also increased.
"We are getting quite a bit from the Mount Vernon area. Sometimes, it doesn't show up in a transport because they're using our doctors, and may have a need for surgery and they're coming in. We're very pleased with what we're continuing to see, especially from Franklin County," Harvey said.
Patient quality experience scores also continue to increase positively for both the hospital and emergency room.
"I'm really pleased about how we're heading in making sure our patients are safe and secure, and if you have to be in the hospital that we provide a good quality experience. I'm real proud about that," Harvey said.
Hopkins County Health Care Foundation has had several activities that have been well attended and successful, including Trees of Life, which includes the tree in the hospital lobby donated by Wanda and Wayne Galyean. Designer Bag Bingo was also another big hit that will likely be held again in the future; aside from two tables, the Civic Center was filled with those attending.
Work continues on the mammography suite in an effort see it completed, hopefully, by February. A celebration date for the opening will be announced when a completion date and plans are more substantially complete.
Harvey reported two openings in the finance department at the hospital. The chief financial officer has accepted a job as an administrator at CHRISTUS Critical Access Hospital in Jacksonville and the director of finance, who has been with the district for 15 years, retired on Dec. 13.
Harvey credited the CNO and former CFO as being the team that "helped turn the hospital around to where we are." He said both openings have been posted and that he'd keep the hospital apprised of any progress regarding that process as appropriate.
"I feel really good we have a couple of good internal candidates within the Mother Frances Health System that I think will express some interest in that," Harvey
In the mean time, staff will be working on an organizational plan for the hospital moving forward. He said the hospital has "good practices in place both operational and financially."
The regional CFO for the Mother Frances Health System is serving as the interim CFO. She is working with the remaining members of the team on some things from that perspective, Harvey reported.
Kerry Law offered "kudos" to Harvey and the Mother Frances staff for their recruitment of Dr. Blake Cross as the new clinic physician. He said he's aware of multiple positive comments made about Dr. Cross, including how pleasant he is and what a good physician he is.
"I couldn't have said it better myself. When a new provider comes in they take time to ramp up the number of patients they see, but he was well over his mark for the first three months by the middle of September, after 6 weeks. I think that's a testament to him. I think he and his wife have really found a good niche in the community of who to connect and network with, be part of from a community standpoint. That's what you want. You want to do it where they'll grow and stay here and be part of what we're trying to build. That will keep our hospital vibrant and healthcare services in the community vibrant in years to come in ensuring a primary care base," Harvey said.
There are still two openings for family care physicians. Talks are ongoing with one good candidate who hopefully will find Sulphur Springs a good fit for practice.
When asked, Harvey said the new meal program in which Chick-Fil-A and Slaughterhouse barbecue provide lunches in the cafeteria for associates, families and patients, and nearby community members to purchase has been a huge success. Chick-Fil-A typically once a month provides about 100 sandwiches which are sold out within 30 minutes. Slaughterhouse also usually sells out in 30-45 minutes.