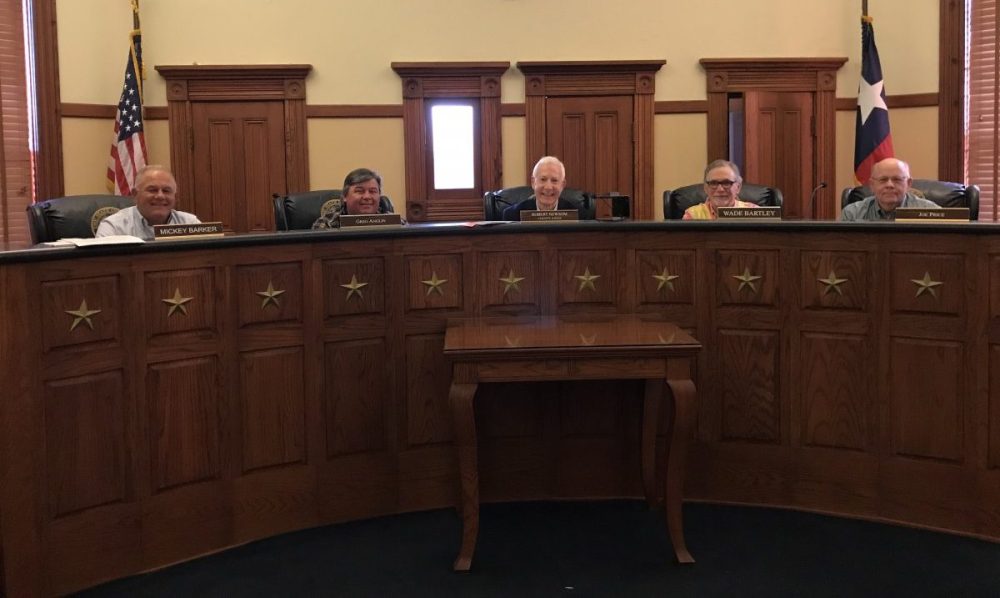 Miller Grove Volunteer Fire Department Members To Be Recognized Monday, Nov. 11, by Commissioners Court
Hopkins County Commissioners Court Friday received three bids to construct a new building on county property at the corner of Rosemont and Houston streets.
During their regular meeting Monday at 9 a.m., the commissioners are slated to announce those bids as well as the one they feel will best meet the county's needs and budget.
The goal of HCCC is to select the bid Monday, clear out all of the evidence and property stored within the existing structure by Thanksgiving, then tear the deteriorating building down by Christmas, and begin the construction process in early 2020, according to Hopkins County Judge Robert Newsom.
The Commissioners Court are also slated to read a proclamation honoring Miller Grove Volunteer Fire Department members for their service and the department's service to the community during the Monday, Nov. 11 meeting.
HCCC is also scheduled to consider accepting donations of roofing material from William B. Allan To The Hopkins County Sheriff Department and a donation from Benson Bros. To The Hopkins County Fire Department.
A Memorandum Of Understanding (MOU) between Hopkins County and The East Texas Council On Alcoholism And Drug Abuse is expected to be presented to commissioners for approval. The court too is consider a resolution for the 2020 Indigent Defense Grant Program.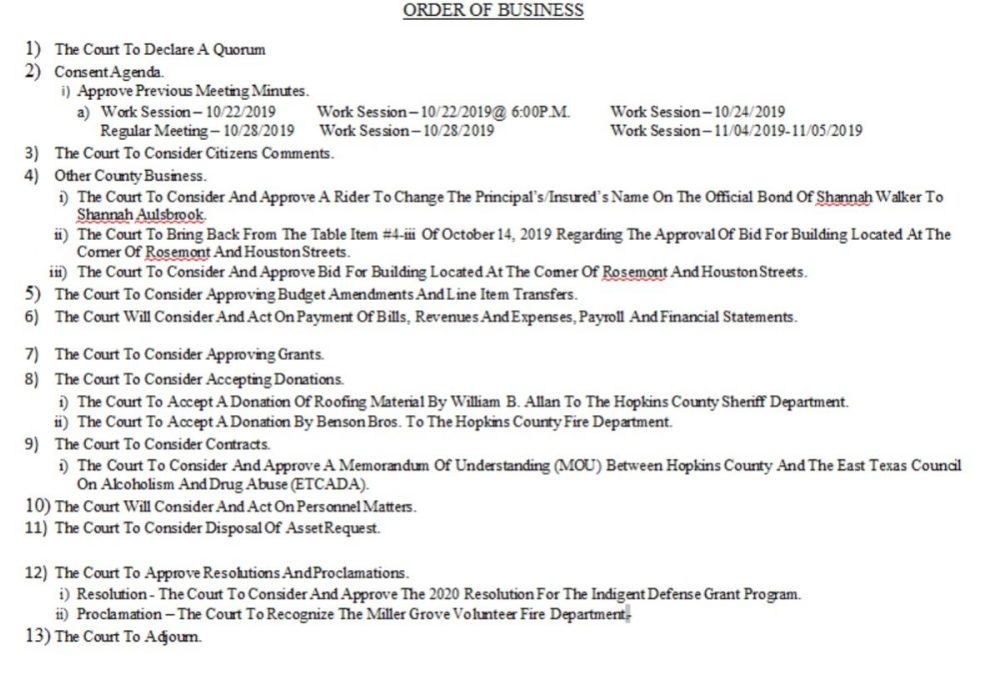 After their regular meeting, the commissioners are slated to move to the third floor of the courthouse for a work session, which will include reports and updates from Tom Glosup on county building projects and maintenance, the fire department and sheriff's office; as well as a budget work session.