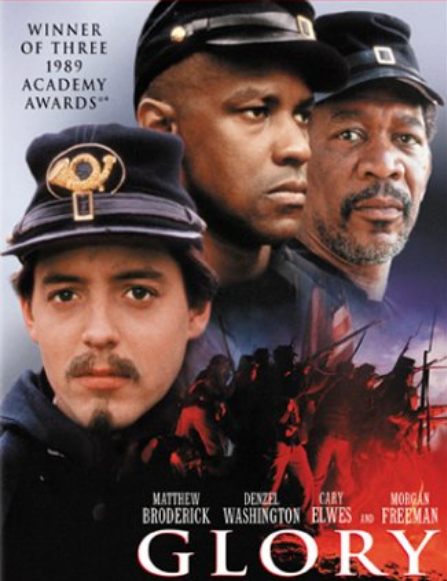 Fathom Events, TCM and Tristar Pictures bring Glory to select cinemas nationwide for a special 30th anniversary showing for two days only and includes exclusive insight from Turner Classic Movies. The heart-stopping story of the first black regiment to fight for the North in the Civil War, GLORY stars Matthew Broderick, Denzel Washington, Cary Elwes and Morgan Freeman. Broderick and Elwes are the idealistic young Bostonians who lead the regiment; Freeman is the inspirational sergeant who unites the troops; and Denzel Washington, in an Oscar®- winning performance (1989, Best Supporting Actor), is the runaway slave who embodies the indomitable spirit of the 54th Regiment of Massachusetts. This truly classic American Civil War Film that is sure to reach you to your core.
For more information on dates and theater locations in Paris, TX click here.
Rules and Information: The digital tickets will be emailed to winners. NO PAPER TICKETS will be issued. A valid email address must be provided to KSST. All ticket validation, dates and theater locations will be handled by atomtickets.com
The tickets must NOT be resold!
Unclaimed tickets will be dispersed by KSST.
Employees of KSST/KRVA can not win.
Winners will be notified via Facebook. Winner's names will be posted on Facebook.
How to enter: Like KSST on Facebook, AND like this Post on Facebook.