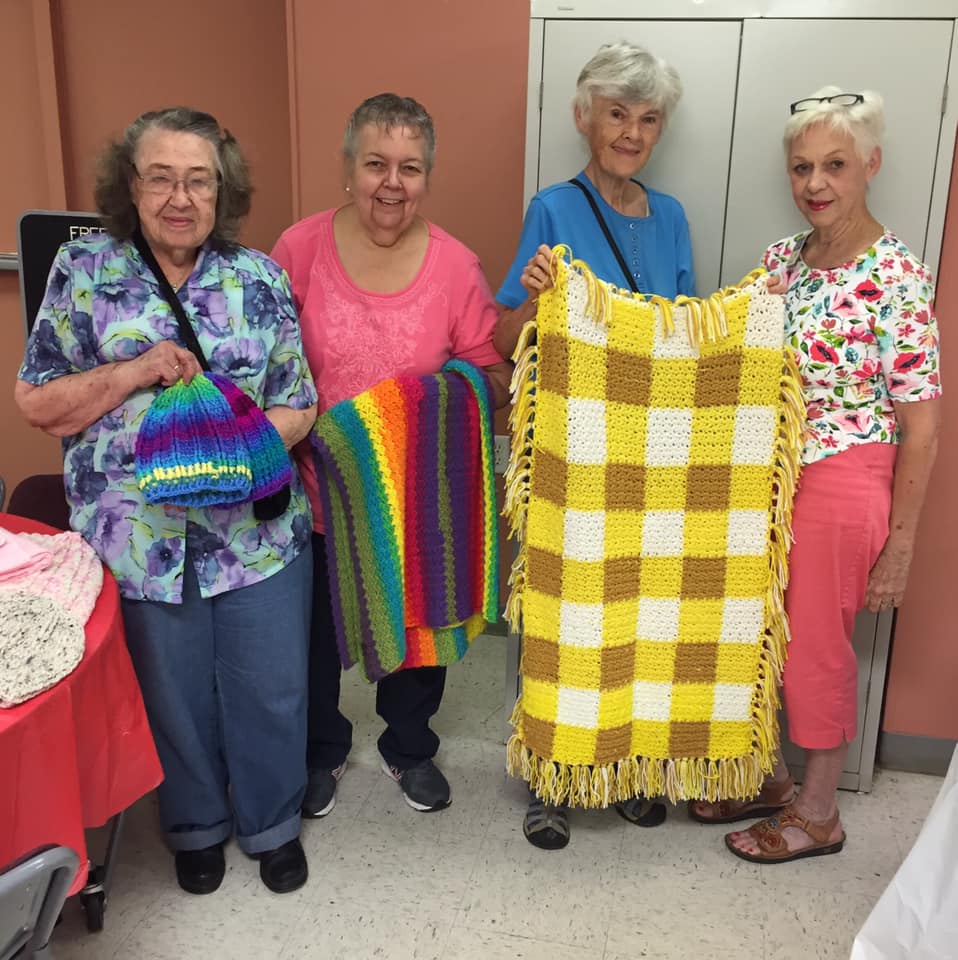 Shawls of Love is a hard working group of individuals who crochet and knit items which are donated to hospitals, nursing homes and cancer centers for newborns, cancer and hospice patients. 
The group meets at 10 a.m. the fourth Monday of each month at the Sulphur Springs Senior Citizens Center and brings the items they've made throughout the month for Stacey Wetzel with Sulphur Springs Imaging Center to take to the medical facilities for distribution.
These are some hard working ladies," said Senior Citizens Center Programs and Marketing Director Karon Weatherman. "They do it all with LOVE. That is why this group of ladies is called 'Shawls of Love.'"
The group welcomes new members; just show up at the monthly meeting; the next one will be Aug. 26.
"They will tell you if they are working on any special projects, give you patterns and yarn for you to use," said Weatherman.