Walmart curbside pick up started Friday, May 3, at the Sulphur Springs store, located at 1750 South Broadway St., where additional staff have been hired and trained for this purpose.
"The first order is $10 off. There are 52 slots a day. We have some this week still open. We are full today. This is a free service. Everybody else charges, but this is free," said Todd Ward, manager for the local store.
To order, customers will need to download the orange Walmart Grocery Shopping app, then will be prompted to answer a few questions to set up their account. A credit or debit card is required to order; no cash will be accepted.
Once the app is downloaded and account set up, customers select their store based on their Zip code, their items and when to pick up their items.
"It's very easy. Select when you want to pick up groceries, submit it to us and pick it up," Ward said.
For example, Ward said, a person selects pick up for 10 a.m. Saturday. They check in on the app when they leave the house. That lets Walmart know they are on the way, and about how far away so they'll have the items ready. The customer then pulls into one of the parking slots marked 1-10 by the newly completed pick up area. Look for signs; the parking area will soon be designated orange, but painting was delayed due to the recent wet weather.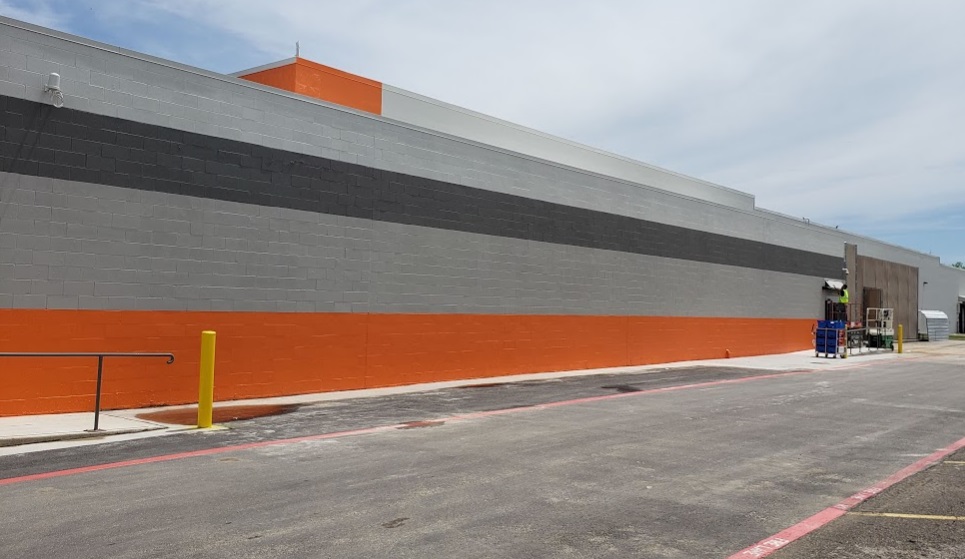 Once parked in one of the 10 designated parking slips, a store associate will bring the ordered items out. The customer will sign their sales ticket; the purchase will be billed to their account at that time, according to Ward.
While the app says Grocery App, purchases are not restricted to groceries, but can be anything available online from in the store, including other household items such as dog food, chemicals and toilet paper, according to Ward.
In addition to grocery departments, selections may also come from kitchen and dining, office and electronics, home, garden and tool, sports and outdoors and even toys, party supplies and crafts departments.