Sienna Collins and Linday Butler were announced Tuesday night as Saltillo High School's top seniors.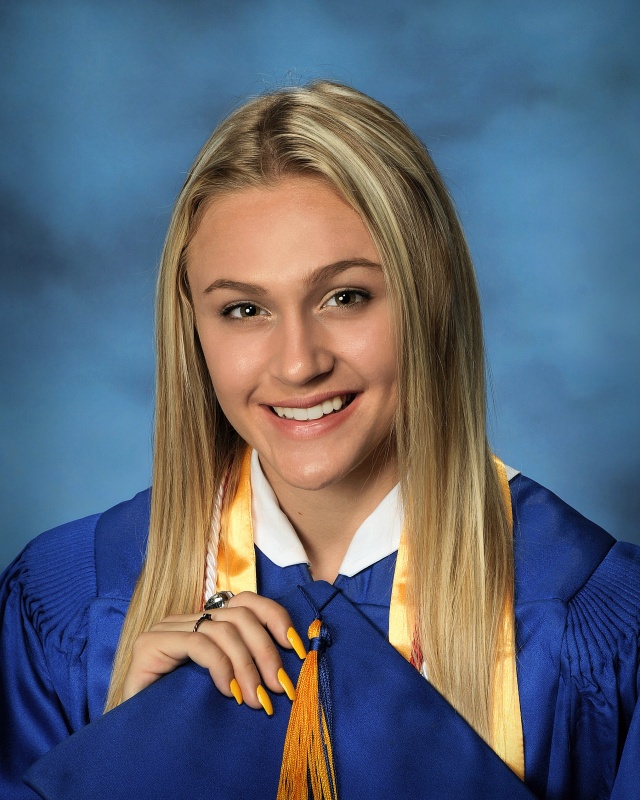 Collins, daughter of Mike and Debbie Collins, earned valedictorian honors with a 3.75 grade point average.
She has been active in academic UIL, athletics and extracurricular activities while attending Saltillo High School.
In academic UIL, Collins was the district runner-up and a regional qualifier in literary criticism this year.
She served as Beta president for three years, and was a national Beta qualifier in social studies. She also was involved in FCCLA, serving as president one year. She also participated in Relay For Life.
Collins has had many successes in both cross country and track and field all four years of high school. In 2015, she was the cross country state champion. In 2017, she was the state track and field champion in the 800 meter, 1600 meter and the 3200 meter races.
She also includes among the honors she's received being named 2016-2017 District Defensive Player in basketball and 2018 Homecoming Queen.
Collins' hobbies and interests outside of school include running, spending time with her dogs and reading.
The 2019 Saltillo High School valedictorian plans to attend Southwestern Oklahoma State, where she will work toward a doctorate in pharmacy.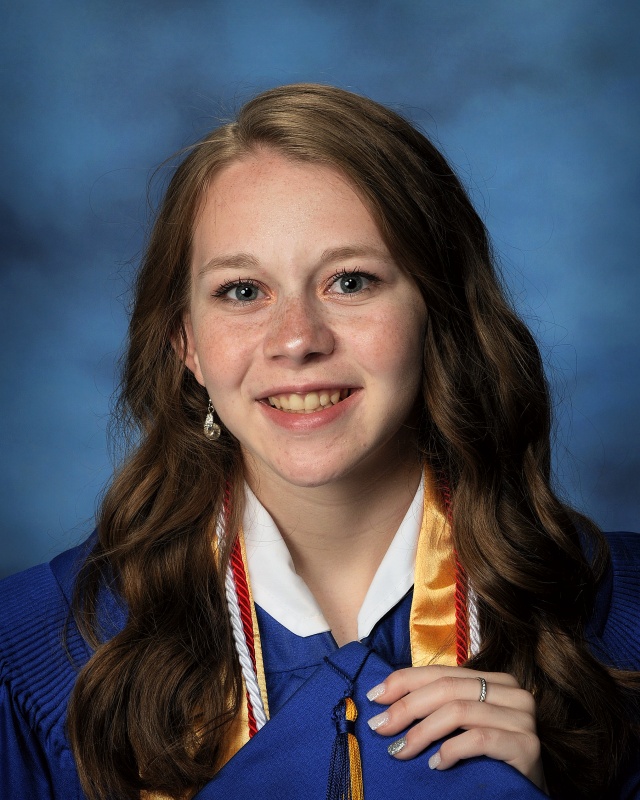 Lindsay Butler, daughter of Becky and Emmett Butler, earned salutatorian honors with a 3.70 GPA.
Butler is also very accomplished, both inside and outside of school, participating in UIL, extracurricular and community activities.
She has been involved in FCCLA, serving as vice president and earned a gold medal at state.
Butler also served as class reporter and was a prekindergarten mentor. She was involved in Beta, yearbook, cheer and Relay For Life.
She competed in One Act Play and was a regional competitor in academic UIL events.
Butler has been involved with Hoop Dreams, Teen Court and Haystack Choir. She attended Camp RYLA, the Rotary Youth Leadership Awakening program in which high school seniors featuring discussions, inspirational addresses, leadership training and social activities designed to enhance personal development, leadership skills and good citizenship.
She's participated in soccer and has been a soccer referee. She also is a third degree black belt in Taekwondo.
Butler includes among her honors and awards being on the A Honor Roll, participating in Hopkins County Leadership program offered through the Chamber of Commerce and receiving a Carr Scholarship.
She also works as a sales associate at VF Outlet.
Butler's hobbies and interests include reading, writing, soccer, dancing, sleeping, spending time with family and friends, listening to music and working at the VF Outlet.
Her future plans include attending Angelo State University in San Angelo, where she will pursue a master's degree in intelligence with a goal of becoming a civil service agent.