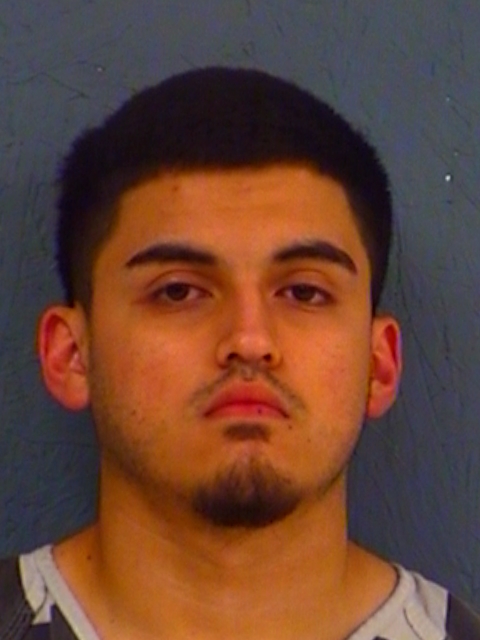 Jesus Enriquez, 21, of Pittsburg was jailed Friday evening on a controlled substance charge after he was found in possession of THC wax and drug paraphernalia with marijuana residue were found in his vehicle.
Texas Department of Public Safety Trooper Chris Sorley reported stopping a Honda Accord around 6:30 p.m. on State Highway 11 for speeding. The man in the vehicle was identified by his driver's license as Jesus Enriquez.
Sorley reported smelling a marijuana odor in the car while talking to Enriquez, which lead him to ask if anyone had smoked marijuana in the car before. Enriquez allegedly admitted he had smoked some earlier Friday morning.
The trooper, in arrest reports, alleged he asked the man to step out of the car, then while talking to him, Enriquez the Pittsburg man admitted there was THC wax in his front seat. Enriquez was placed under arrest.
The trooper reported finding a pipe and grinder with marijuana residue in each in the car.
Enriquez was booked into the jail for possession of 4 grams or more but less than 400 grams of a Penalty Group 1 controlled substance. He was released from the county jail Saturday on $25,000 bond on the charge, according to jail reports.