Cumby High School this week honored Alyssa Hebert and Brayden Freeman as the highest ranking students in their senior class.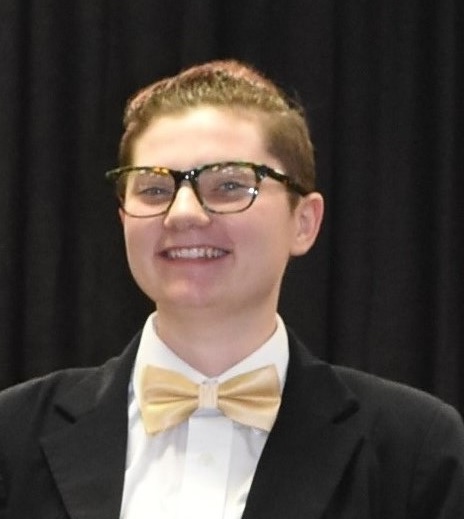 Alyssa Hebert achieved the honor of valedictorian with a 4.04 grade point average, and Brayden Freeman earned salutatorian honors with a 3.94 GPA.
Valedictorian Hebert is the daughter of John Hebert and Charoty Hebert of Cumby.
Her advice to other students who are also hoping to be successful is to "work hard."
"It certainly took a lot of hard work, and it was actually a little shocking," Hebert said of being name this year's top CHS student.
She was recognized for being on the AB Honor Roll and received an art award at the annual CHS Academic Banquet. She also was honored as "outstanding student" in dual credit English 2322, dual credit English 2323, and dual credit anatomy and physiology. She also received an art award.
Hebert expressed appreciation agriculture science teacher Jonathan Mendez for his "patient and a welcoming nature, the best gifts a teacher can give." She thanked him for "having confidence in me when I didn't have it in myself, as well as showing her the value of perseverance and that "hard work can be pretty fun.
Hebert has been accepted into the Honors College at Texas A&M-Commerce Honor's College, where she will work toward a degree in psychology. Being admitted to the Honor College is considered a "full ride" valued at $75,000 over the course of the award years.
"I'm going to become a psychologist. The workings and way of the mind have always fascinated me," Hebert said.
She also was awarded a $1,000 Cumby Telephone Scholarship.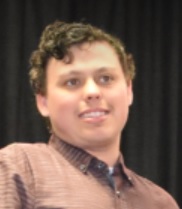 CHS salutatorian Brayden Freeman is the son of Stephanie Cota of Cumby.
He considers being named salutatorian "a great honor and a good learning experience."
Freeman's advice to students striving for success is to "stay focused and never give up on your dreams."
During high school, Freeman was involved in the National Honor Society. He was recognized for remaining the A Honor Roll. He also participated in current events and science UIL competitions.
He said he loves anything history or weather-related, a passion that had him participating in History Day every year. He also enjoys working with computers.
Freeman said he hopes people will remember him for his willingness to learn new things and to work hard.
The salutatorian credits history teacher Ryan Petty for his influence.
"Mr. Petty has always inspired me to do great things," Freeman said.
Freeman plans to attend Texas A&M University-Commerce, where he will major in computer science and information systems, with a goal of earning a bachelor of science in computer science.
He has been awarded the Presidential Scholarship, the First Year Leadership award and the General Scholarship from Texas A&M- Commerce. He also has been awarded a $1,000 Cumby Telephone Scholarship.
In addition to earning top honors at high school, both honor graduates have attained enough college credit hours to graduate from Paris Junior College this spring as well. Freeman was noted to have been inducted into Phi Theta Kappa, the honor society for two-year colleges.